Breaking Away from Break-Fix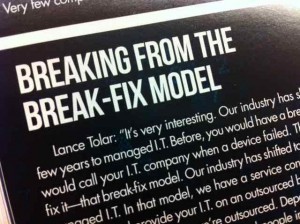 Ever heard of the break-it-fix-it model? In matters of Information Technology (I.T.), break-it-fix-it refers to the too-common practice of buying a system or device for maintaining one's information systems or internal security or cyber security, then seeing that system "break" or fail, then starting the process all over again with a new purchase or some other form of Band-aid remedy. Life doesn't have to be like that.
As Lance Tolar, president of Tolar Systems, remarked recently in a published report, break-it-fix-it can be set aside in favor of "managed services"—often in the form of outsourced I.T. "In the 'managed services' model, a company such as ours fulfills a service contract with the client and in doing so we provide all your I.T. and security needs."
Many businesspeople today are surprised to learn that their I.T. affairs can be outsourced to a firm that specializes in that niche. But as Tolar remarked, "It's a wiser investment to outsource I.T. to companies that know how to do it well than it is to keep it in-house."
For the full (brief) article, published in October 2014, go here: http://pbog.zacpubs.com/breaking-from-the-break-fix-model/
About the author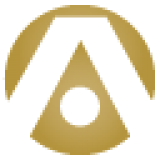 Tolar Systems has been serving the Abilene area since 2000, providing IT Support such as technical helpdesk support, computer support, and consulting to small and medium-sized businesses.
Comments
No comments made yet. Be the first to submit a comment