Seven Technical Support Tips to Get the Best Service From Tolar System's Help Desk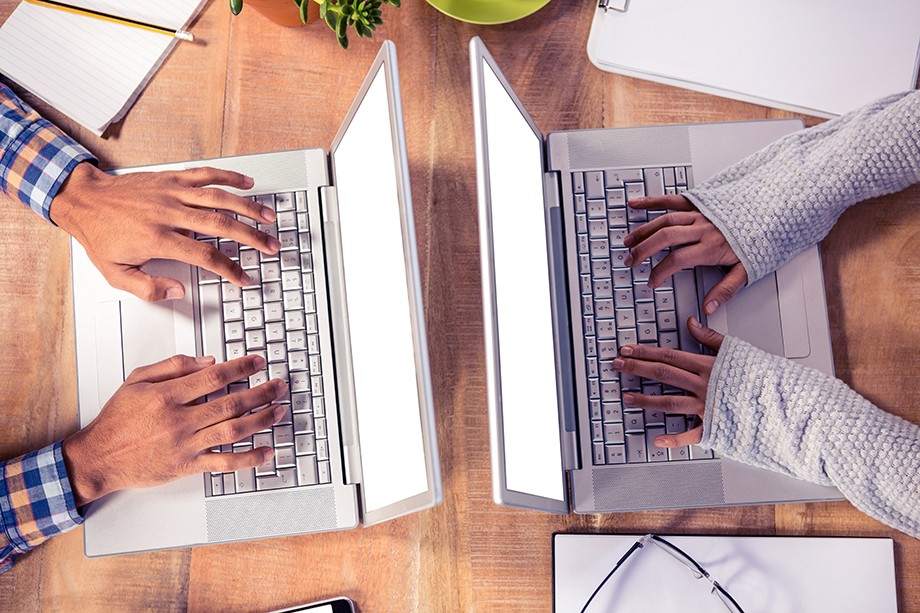 We recently surveyed our clients and were pleased to find that most Tolar Systems customers are very satisfied with the technical support they receive from us. We also learned that some of our clients have questions about how best to communicate with our help desk to get fast and efficient support.
"How to get support more quickly" is one of the most common questions users have about working with a help desk for technical support – whether that's in-house or outsourced technical support. That's why we wanted to offer these tips for getting the best technical support from Tolar Systems' – or any – help desk department.
Use the Ticketing System When you're faced with a dead computer, it's tempting to use back channels and workarounds to try to get service more quickly. We get it – it's frustrating to wait. However, it's important to understand the purpose of our ticketing system. It's how we determine which issues require attention, in what order, and by whom. Without a ticket, we cannot guarantee your issue will be handled in a timely manner by the right individual. So please make sure to open a ticket using any of our ticket options.
Right System, Right Time – At Tolar Systems, we offer multiple ways to communicate support requests: you can open a ticket by phone, email or our web-based portal system. In our survey, we heard loud and clear that our users want to be able to reach us by phone when they have an emergency. We also believe that email and web-based ticketing is the fastest and easiest way for users to open tickets quickly and get efficient service. By using our email or portal systems for non-emergency situations, you can help to ensure that our staff is available to respond quickly on the phone when the situation is truly urgent.
What's an Emergency? – How do you know if your issue is an emergency? A basic rule of thumb is that if your network is up, everyone's computer is working and there's an issue that is only affecting one person, the email and portal-based systems may be the best choice. If the network is down or you are faced with a serious challenge affecting multiple users, the phone is likely to be your best option.
Provide Details With the 5 W's – While colorful, using phrases like "dead computer" (as we did above) doesn't tell our help desk team very much about what specifically is going wrong. So, when opening a ticket, please try to provide as much detail as possible. Let us know: Who is having a problem, What is the problem, Where is the problem happening? Which systems are affected? When did the problem occur? And Why do you think it might be happening? Are you having any other issues that might be related? This gives us enough detail to get started with troubleshooting and can help us provide answers and solutions more quickly.
Don't Pile On – It would be great if we could solve every issue a user has on a single ticket (and we always try to solve as many related issues as we can), but if there are multiple unrelated issues, you'll get better service by opening a ticket for each one. Remember that the ticketing system exists to help us prioritize getting the right person to work on your issues at the right time. If users open a ticket for each issue, we may be able to get all those problems solved more quickly, by prioritizing them most appropriately.
Plan Ahead – It's hard to plan for unforeseen issues like having your network go down. However, some of the issues our help desk deals with regularly are issues that do allow for advance planning, such as the addition of a new user. Please let us know as soon as possible when these kinds of foreseeable events come up, so that we can have you up and running in plenty of time.
Be Responsive – One caveat about our technical support systems is that we will continue to respond as quickly as we can unless a user becomes unresponsive. If we ask a question and don't receive a response, we may not be able to take further action until we hear from you. So, if you want to get the very fastest service, please try to respond quickly while we're working on your issue.
At Tolar Systems, one of our core values is that our customers come first. Our help desk team is here to help you resolve your IT issues as quickly and efficiently as possible, while keeping our services affordable. By following these help desk tips, you'll get the service you deserve at an affordable rate, and keep those pesky technical issues to a minimum.