Tolar Systems Blog
Tolar Systems has been serving the Abilene area since 2000, providing IT Support such as technical helpdesk support, computer support, and consulting to small and medium-sized businesses.
Managed Security-as-a-Service Offering Protects Small and Mid-size Businesses from Cybersecurity Threats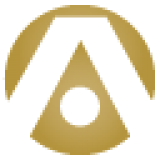 Ransomware. It's one of the fastest growing threats to your business, whether yours is a large organization or a small firm. Here at Tolar Systems we've recently seen an increase in the frequency and severity of these kinds of attacks. We're working hard to help reduce our clients' vulnerability, but we can't do it alone. That is why we want to share information about ransomware risk and how to protect your business from this ever-growing threat.
Learn more from Tolar Systems.
Mobile? Grab this Article!