Tolar Systems Partners with Intuit as an Authorized Intuit Reseller
Tolar Systems is pleased to announce that we've recently partnered with Intuit as an Authorized Intuit Reseller. Joining this program allows us to expand our services to including purchasing and support for the world's leading accounting applications for small business.
We're excited about this announcement for several reasons. One is that so many of our customers use Quickbooks, Intuit Payroll and Intuit Payments. It's little surprise that our clients are using these applications since according to some recent estimates, more than 80% of small businesses that use financial management software use Intuit's Quickbooks as their accounting solution.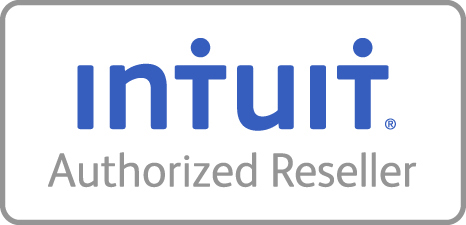 In celebration of this partnership, we thought it would be fun to share a few facts about Intuit, Quickbooks and what it means to be an Authorized Intuit Reseller here on the blog.
Intuit and Quickbooks: What Do You Know?
Here are a few facts you may not know about Intuit and Quickbooks.
Intuit's cloud and desktop products boast more than 42 million users worldwide.
Intuit doesn't just make Quickbooks accounting software. It also is the developer of ProConnect professional accounting software, as well as TurboTax and Mint, a popular personal financial management and budgeting application. If you're looking for a way to manage your personal finances, Mint can help you manage your credit cards, budgeting and bill payment all in one application. There's even an app so you can manage your finances from your mobile device.
Intuit is a leading provider of accounting solutions for the "gig economy." Intuit recently estimated that by 2020, 43 percent of the U.S. workforce will be made up of self-employed contractors. To help these contractors and the businesses that work with them, Intuit has developed a version of Quickbooks for self-employed individuals, and new 1099 management features within Quickbooks that make it easier to manage tax forms for contractors that may be providing services to your business.
What it Means to be an Authorized Intuit Reseller
What is a reseller, anyway? A reseller is defined as a business that buys software, hardware or other products from the manufacturer and resells it to other businesses or individual. In the technology industry, we refer to many resellers as VARs, short for Value Added Resellers, because of the additional services and value these organizations bring.
For instance, at Tolar Systems, helping businesses purchase Quickbooks is just one of the services we provide when it comes to selecting, acquiring and implementing a core accounting system. We can also:
Ensure that your hardware and infrastructure are set up to properly support the application.
Provide network security solutions to ensure that you can safely and securely access the applications whenever and wherever you need them.
Integrate the applications with other tools you may be using, such as Windows or Office365.
Provide on-going support and maintenance to ensure that the software brings value to your business.
In short, we don't just help you buy the software, we help to ensure that the software you purchase is set up and supported so that it best meets your needs. If you're thinking about making an investment in an accounting application like Quickbooks to manage your business, contact Tolar Systems today to find out how we can help.