Merritt, McLane and Hamby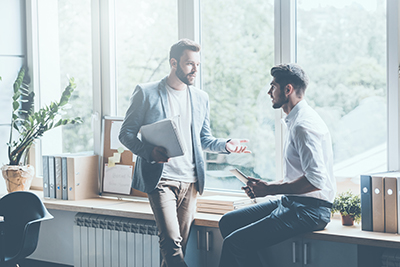 IT Strategy and Solution Improves Productivity for Abilene-based Accounting firm
"Tolar Systems met my highest expectation – it was the best case scenario."
With Tolar Systems, Merritt, McLane and Hamby significantly reduced the time necessary to manage its technology investments, improving employee productivity by as much as 20% and saving hundreds of man-hours formerly spent dealing with connectivity and IT issues.
Merritt, McLane and Hamby (MMH) is an audit accounting firm based in Abilene, Texas. The firm specializes in audit for small counties and non-profit organizations.
The Challenge
MMH partners travel frequently to client sites where internet connectivity is unreliable. The company lacked an overall IT strategy, so each partner was running different software versions on their individual computers. These versions were often not compatible with each other, and sometimes out of date, reducing their ability to reliably solve problems with files and applications.
MMH needed a way to centralize their applications on a main server, with access from the field so that they could work directly on a single file, rather than having to keep track of version control with several versions of the file. They also needed an IT strategy so that all desktops, laptops, etc. would run the same version of all software. This would allow the company to reduce software version conflicts and compatibility problems they were experiencing.
Download Full Case Study
Complete Form at Right
The Solution
MMH chose Tolar Systems to help them develop and implement an IT strategy that would address MMH's need for better file management and version control. According to an MMH partner,
"We chose Tolar Systems because they had a solution that addressed all of our issues. They also came highly recommended by other Abilene CPA businesses."
Tolar's solution for MMH included:
Initially, Tolar implemented a cloud based Hosted Exchange through Rackspace. Later, Tolar transitioned MMH to Office365 for improved collaboration and access to latest software updates.
Installing a Windows Terminal server with a Hardware as a Service model. With the HaaS model, MMH could purchase the equipment from Tolar under a 4 year agreement, with Tolar guaranteeing its operation.
Optimizing MMH's existing equipment by installing Solid State Drives to extend their lifecycle.
The project progressed quickly, with Tolar working onsite for less than a week at MMH's office. According to the client:
"The process was easier than I expected. I anticipated we would have issues because of all our different software and versions. I was worried it would be a months' long nightmare. Instead, they only had to spend two days onsite with us, and 95% of the work was done in 10 days."
"Tolar Systems met my highest expectation – it was the best case scenario."
The Results
Tolar Systems has provided measurable results to MMH. A significant amount of time that the company once spent dealing with IT and networking issues has been saved, and problems with connectivity and IT issues have decreased from several times a week or day, to once a year or less. According to the client, "When one of our partners left, we were concerned we might have to reduce our client load to keep up with the work. With Tolar, we were able to keep all our clients and can even bid on new work."
"It would not be an exaggeration to say we probably had about a 20% improvement in productivity - we've probably saved hundreds of hours and we're doing as much work now with four partners as we used to do with five."