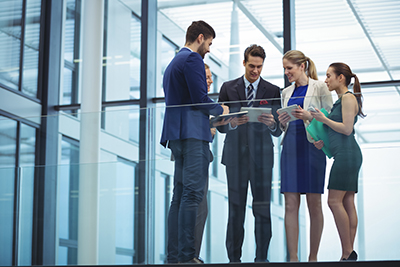 Complete Care for Public Sector
Delivering Cloud Transformation to Local Government Agencies
Learn how local governments are making the most from their IT without breaking the budget.

Local governments shouldn't have to settle for less when it comes to IT simply because they don't have a big technology budget. Yet too often, small IT budgets and lack of technology infrastructure stand in the way of digital transformation, hindering organizations' ability to meet changing constituent expectations and comply with regulations.
At Tolar Systems, we're changing how Texas public sector organizations approach IT with Complete Care for Public Sector. Complete Care for Public Sector is IT for modern governments; it delivers industry-leading, standards-based IT management along with access to the world's most popular cloud applications, including Microsoft Office 365 for Public Sector.
Download Case Study
Select and Complete Form at Right
With Complete Care for Public Sector, local governments can deliver the highest quality of service, predictably and cost-effectively. It's a solution that brings the latest compliance, communication and collaboration tools to smaller public sector organizations so they can help their communities thrive in the digital age.
Get big solutions for small government.

Complete Care for Public Sector provides enterprise-grade IT support to local governments – towns, cities, school districts, community health organizations and regional governments – without the high cost of hiring a large IT staff or settling for poor service and support. It's a complete IT solution from Microsoft Silver Midmarket Solutions Provider Tolar Systems that helps to control costs and reduce IT risk for small local governments that stand to benefit most from IT.
Tolar Systems' Complete Care for Public Sector provides cost-effective access to skilled IT resources who monitor, maintain and secure the entire IT infrastructure, either to supplement existing IT staff or as a complete IT solution.
With Complete Care for Public Sector your organization can access the full suite of Microsoft Office 365 for Public Sector applications. Productivity and collaboration tools like Outlook and Sharepoint, along with malware and antivirus protection, managed operating system updates, unlimited remote support, scheduled onsite support, and support for mobile devices, are all included.
Take your first step on the road to public sector cloud transformation.