IT Industry Secret | Complete Care VS. Other IT Companies
Shhh, don't tell anyone we told you!
Pay-By-The-Hour
In the IT Industry, when you pay for your tech support by the hour, we refer to it as 'break/fix' service - as in, you break it, we fix it. Companies that provide these services rely for the majority of their income on the fact that your technology will break. The more often it breaks, the more money they make.
These companies usually charge an hourly rate to provide the support you need; sometimes they even offer a discount for prepaid blocks of service time. But typically, when they come to your office, they are there to fix one specific issue. They don't address the other issues that will contribute to your next breakdown, so you can look forward to future visits where they'll attempt to get individual systems working in a piecemeal fashion, and lots of downtime for repeat visits.
"Break/fix" services are also expensive. Support technicians are expected to keep up their billing rates and manage their own time; their ability to do so quickly and efficiently is reflected in their pay. They get paid more if they are able to resolve your issue quickly and move on to the next client. As they see it, their job is to fix the problem on the ticket. It's not their job to answer questions, resolve other issues or run maintenance on systems in order to minimize future downtime or ensure that your entire infrastructure is running smoothly.
Break/fix may work for residential users who don't mind the extra downtime. But for business customers who rely on their IT systems to be up and running in order to earn a livelihood, it's a solution that ends up costing time and money. Not only do you pay for the technician to come out and fix the problem, you also have to pay an employee for their unproductive time, plus the cost of lost business and strained relationships while you're trying to resolve the issue.
There's a better way.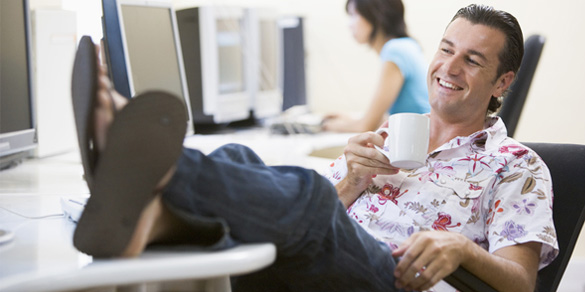 "Preventative" Maintenance
If you're thinking the "better way" is preventative maintenance, you're only partly right. Many break/fix tech support companies might offer to do regular preventative maintenance when visiting their clients. They may even schedule their visits on specific dates and times.
But look out. The fact that your IT service provider offers these "preventative" maintenance services is no guarantee that your systems will work as they are supposed to. In fact, the only thing they do guarantee is that your technician's calendar is fully booked with billable time. Your tech could spend his whole block of time trying to resolve a problem or maintain your systems, and at the end of the day your systems could still be on the fritz.
You might also be paying for more time than you need. If the tech finishes the tasks early, they will either find other things to do to fill the block of time, or worse, they just move on to the next client. You'll still pay whether you get your hour or if it only takes the tech 15 minutes.
Tech support companies love the "preventative" maintenance model because it gives them guaranteed billable hours and they take no risk. If you need more help, they simply bill you by the hour.
So if break/fix and "preventative" maintenance aren't the answer, what is?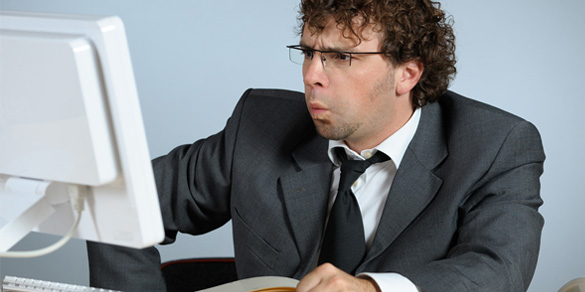 The Tolar Systems Service Level Agreement
At Tolar Systems, we understand that you need more than a quick fix, you need a guarantee that your systems will work. That's why we do things differently. We offer Complete Care for your IT systems with a guaranteed service level agreement that ensures your technology is up and running when you need it.
We take the best aspects of hourly support and the best aspects of preventative maintenance, add a live help desk that anyone in your company can call anytime without an extra fee, and bundle it all together into an easy to budget flat rate. We've even invested in technology infrastructure that automatically monitors your servers and workstations, detecting problems before they cause you downtime.
The flat rate also includes security patches, updates for your virus protection, and much more. You can sleep soundly at night, knowing our services are protecting your systems 24 hours a day, 7 days a week. You even get on-site support visits.
Tolar Systems Complete Care is a better way to manage your IT systems. Call us today to learn more.