Employees On the Move: Phillip Poarch Promoted to Vice President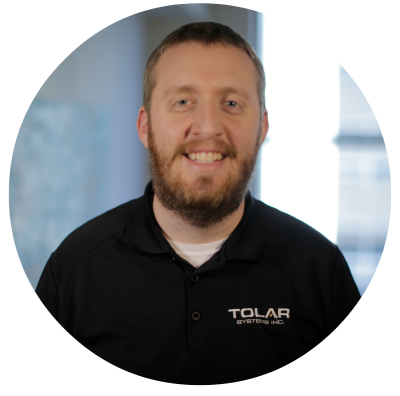 Since joining Tolar Systems in 2012, Phillip has worked toward his and CEO Lance Tolar's vision of building an intentional, values-based culture that attracts great people and is trusted for technology across the Big Country and beyond.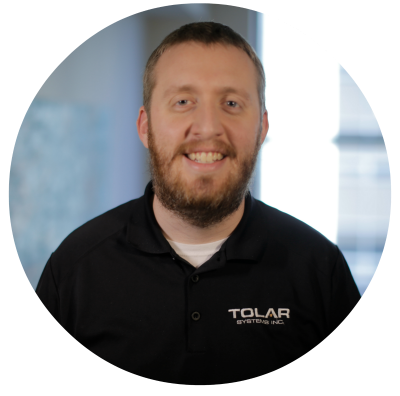 Phillip has played a key role in leading Tolar's transition from a reactive, repair focused company to a proactive managed services organization that provides cloud-based IT, cybersecurity and telephone communications services to clients across central Texas.
Under Phillip's leadership:
Tolar Systems has grown from a small two-person organization to a diverse team of more than a dozen technology and business experts dedicated to keeping Abilene businesses at the forefront of technology.
Tolar Systems' revenues have grown by more than 800 percent since 2012.
Tolar's user base – the number of technology users the company supports – more than doubled since 2016.
Today, Tolar Systems stands as a leader in the IT services industry. In October 2018, the company was recognized for its creative approach to technology services, ranking on Channel Partners MSP501 list of most influential IT managed service providers and was awarded 2018 MSP501 Newcomer of the Year. Phillip traveled to Philadelphia to accept the award.
Phillip has also demonstrated deep commitment to the Abilene community. After graduating in 2009 with a degree in Business from Abilene Christian University, Phillip and his wife Leah opted to stay in Abilene to raise their two children. Phillip's involvement and interest in the local community includes:
As an Elder at Radiant Life Church for 7 years and its current Treasurer, Phillip has helped the congregation grow from a small, 50-person congregation to one of more than 400 that is helping to renovate the old Westwood Theater as its new meeting space.
Phillip coordinates Radiant Life's Financial Peace University and provides financial counseling so that members can enjoy financial freedom in their lives.
Phillip is a self-admitted "tech nerd" who enjoys working as an Audio Engineer for Radiant Life and other venues, a hobby he has pursued since college.
Phillip is also President of Abilene's Elevate networking group, where he helps to support the growth of other Abilene businesses.
Tolar Systems congratulates Phillip and looks forward to watching him continue to grow along with us.