Business Continuity planning provides repeatable results.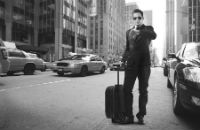 Business Continuity Management (BCM) is a planning process that can be applied to any business, small or large, that helps to manage the risks that threaten its survival by providing a framework to ensure the resilience of the business so that it can continue to operate in the event of any disruption. Business Continuity is not something implemented at the time of a disaster; Business Continuity refers to those activities performed daily to maintain service, consistency, and recover ability. A successful Business Continuity Plan is built on stable processes that provide repeatable results.
Tolar takes a holistic approach to Business Continuity by analyzing the people, technology, and processes in a business. Is your business ready when things don't go as planned?
Building Blocks of Business Continuity Management
Disaster Recovery Plan
The Disaster Recovery Plan establishes procedures to recover core systems following a disruption. The following objectives have been established for this plan:
Maximize the effectiveness of operations through the following phases:

Notification/Activation phase to detect and assess damage and to activate the plan
Recovery phase to restore temporary operations and assess damage to the system
  Reconstitution phase to restore system processing capabilities to normal operations.

Identify the activities, resources, and procedures needed to carry out processing requirements during prolonged interruptions to normal operations.
Assign responsibilities to designated personnel and provide guidance for recovering [System] during prolonged periods of interruption to normal operations.
Ensure coordination with other staff who will participate in the Disaster Recovery Planning strategies. Ensure coordination with external points of contact and vendors who will participate in the Disaster Recovery Planning strategies.