Technical Project Management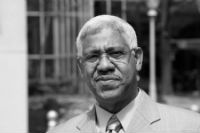 Our expert Information Technology Project Managers use industry best practices to support your Project Management Office (PMO) objectives. Using our proven processes and agile methodology, Tolar Systems can increase the efficiency and productivity of your company by better aligning the strategic goals of your PMO and your company resources.
Great IT support creates an environment for success.
Owning and managing a business is quite a balancing act. Tolar Systems' Project Management Team can reduce your IT-related stress and produce high-quality results, so that you can focus your energy in other areas.
We recognize that each issue is intricately linked with a host of other issues and an isolated solution will not suffice. Our recommendations are optimal and holistic – balancing specialized needs within a broader context of robustness, adaptability, and sustainability.
Tolar Power
Our team draws from a well of experience and knowledge so that our clients can operate with extreme confidence in their technology. We recommend the appropriate solution to every customer regardless of our short-term benefit. We believe that by treating our customers' business as our own, we will prosper together.