IT Training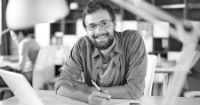 IT Training and Application Integration
Tolar Systems offers quality, cost-effective training courses for both beginners and professionals to expand their IT know-how. We keep the classes small to allow clients plenty of individual assistance from our experienced trainers.
Why Tolar?
We do more than simply teach IT. We teach clients how to fully use their updated technologies, including evaluating and adapting business management styles as necessary. This ensures that your technology and business operations work together with optimal proficiency.
Individual Application Training
Clients may select training based on a targeted area of need. Whether you need standard software training, such as M.S. Office or advanced IT training, we let you customize according to your needs.