Understanding Business Continuity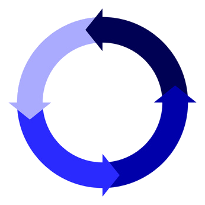 When disaster strikes, can your business survive?
Many business owners see business continuity as little more than a "nice to have" and not an essential part of protecting their technology investments. When it comes to IT, they are mostly focused on investing in technology to support the business' day-to-day operations, rather than creating a strategy to ensure their business and the technology it depends on can continue to operate properly and deliver value even if man-made or natural disasters strike the business.
Unfortunately, many of these business owners will only realize their mistake when their business becomes one of the 70% to 80% of businesses that fails in the wake of a natural disaster or data breach.
Don't wait until it's too late. Investing now in a comprehensive business continuity strategy is the key to ensuring your business can STAY in business even when the worst happens. But first, you need to understand what business continuity is, why it's important, and how to develop and implement a successful continuity strategy to ensure the survival of your business.
Why Enact a Business Continuity Plan?
Small and medium businesses aren't just important to their owners. They're key parts of many people's lives. Your customers and community depend on the products or services you offer. You and your employees depend on the business for your livelihoods. These things are true of every business, which is why it's important to plan ahead to ensure that all these people can continue to depend on the business even if disaster strikes. You need a plan to get up and running again, fast – and Tolar Systems can help.
How Do We Develop a Business Continuity Strategy?
Business continuity isn't just about creating a list of things to do when something terrible happens. It is a comprehensive strategy that will allow you to keep your business and its technology running through a variety of threats. It's a plan that adjusts and adapts depending on the type of threat your business is facing – whether it's a hurricane flood, cyber-attack, fire or other potential challenges.
Business continuity planning includes:
Threat Analysis – What are the threats that face your business? These will include things like weather events and physical threats like fires. But it also includes more likely threats like cyber-attacks and hacking. The threats we consider and analyze include:
Cyber attacks
Sabotage or user error
Power outage
Hardware failure
Illness
Natural disasters
Fire
On or off-site utility outage
Business Impact Analysis – How would the threats you've identified affect your business? This looks at financial effects, potential threats to health, life and safety, regulatory and legal impacts, reputation and relationship effects, and more.
Prevention, Detection, Correction – In the case of predictable or man-made threats like a cyber-attack, the most effective plan is to prevent problems from happening. That's why IT disaster recovery planning includes services like network monitoring, to ensure that potential threats are detected and prevented from harming your systems. If a threat does get through, the plan should specify what corrective actions will be taken. These services are included in Tolar Systems' Complete Care.
Continuity Plan Design – Once the groundwork above is finished, the plan can be designed. The first step is to form a team and determine roles and responsibilities. Who will implement the continuity plan when it is launched? Who is responsible for carrying out each task? A team leader should be assigned and all team members should receive each other's contact information to ensure they can easily communicate with one another.
Once the team is formed, it's time to develop strategies, such as:
Backup and recovery strategy
Continuity execution strategy
Escalation, notification, and activation strategies
Administration strategy
Once the needed solutions have been identified, the continuity team can focus on implementation.
Implementation
Implementing a business continuity plan involves developing and documenting the procedures and plans that support your business's continuity goals. When disaster strikes, these are the procedures your organization will use to get your business back in business – fast. They include:
Emergency response procedures
Detailed recovery procedures
Continuity activation procedures
Purchase of recovery resources
Ensure recovery team's responsibilities
Testing
A plan that doesn't work when it's needed isn't much help to your business, so testing is necessary to ensure that your organization is truly ready to respond when disaster strikes. It's also important to remember that a business continuity plan is fluid: technology changes, team members come and go. Once the continuity plan has been developed and tested, it must be reviewed and re-tested regularly to ensure that your business is ready to execute the plan if needed.
Updates and Documentation – Whenever your technology or business changes, the plan should reflect those changes. The plan should be updated and any changes thoroughly documented so that when disaster does strike, it can be immediately put into action.
To protect the people that depend on your business, a thorough and well-designed continuity plan is a must. If you would like help putting together a plan to protect your business against disaster, contact Tolar Systems today.