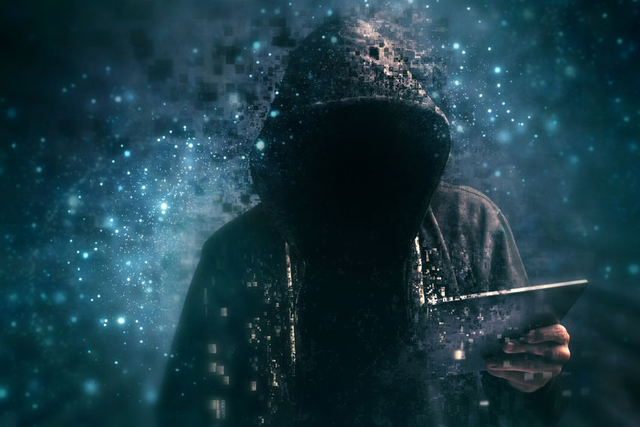 Complete Security for Your Business
Complete Security includes a full suite of security tools and applications to protect your business and its critical data. Complete Security goes beyond threat response, it's a complete, proactive protection package that includes:
User Training to help reduce internal threats, such as the accidental opening of an infected file or a phishing attempt.
Identity and Password Management to offset the risk of an unsecure password resulting in network infiltration or a critical data breach.
Dark Web Monitoring to prevent identity theft, by detecting when passwords or digital credentials have been compromised and made available on malicious networks and sites.
Domain Name System (DNS) filtering to detect and block access to malicious sites.
Vulnerability Scanning to detect, manage and respond to security weaknesses at the application, device and network level.
Compliance – Complete Security protects your business' users and data, helps your organization avoid fines by ensuring compliance with SEC, FINRA, PCI, HIPAA, GDPR, and other regulations.
Penetration Testing – Complete Security delivers regularly scheduled penetration testing of your network to find internal and external vulnerabilities and provides detailed, actionable reporting.
These proactive services are layered on top of the reactive cybersecurity services included in our Complete Care IT managed services package, such as firewall management, intrusion detection, anti-virus and anti-malware services that respond to cyberattacks after they happen.
Be Confident with Complete Security
More than 60% of small businesses that are victims of an attack will go out of business within 6 months No business is immune and once disaster strikes, it's too late to prepare.
With Complete Security, you can be confident in your preparation. Contact Tolar Systems today to learn more about how we can help your business reduce its risk of online crime.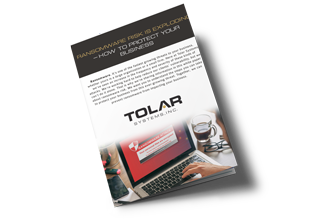 Worried About Ransomware? You Should Be!
Ransomware. It's one of the fastest growing threats to your business, whether yours is a large organization or a small firm.
Here at Tolar Systems we've seen an increase in the frequency and severity of these kinds of attacks. We're working hard to help reduce our clients' vulnerability, but we can't do it alone. That is why we're sharing information in this white paper about ransomware risk. We want you to understand the steps you can take to protect your business from this ever-growing threat. Together, we can prevent ransomware from impacting your business.
Protect Your Business From Ransomware
Ransomware is exploding, find out how to protect your business with this free IT whitepaper.