Texas's Award-Winning IT Support Experts
Tolar Systems is a leading provider of IT services across central and west Texas. We're conveniently located in downtown Abilene, with a service area that spans from the Big Country, West Texas and the Hill Country. If you're in need of IT services anywhere between Odessa and Midland to Dallas/Fort Worth and south to Austin, Tolar Systems would love to help you.
Tolar Systems has provided IT Support services such as technical helpdesk support, computer support, and IT consulting to small and medium-sized businesses in Texas since 1999.  We provide affordable enterprise-level IT practices and solutions to small and medium sized business.  Our signature service package, called Complete Care, delivers the experience and infrastructure you need to eliminate IT issues before they cause expensive downtime, so you can operate more efficiently and profitably.

Tolar Systems' Core Values
Customers First
We deliver what customers need, not what gains us most. We treat customers' business as our own.
Follow the Golden Rule
We deliver the kind of service we want to receive. Period.
Integrity
We tell the truth, always. In hard situations we do the right thing, not the easy thing.
Passion
We care deeply. We fight to help clients go further, do better, and create new possibilities.
Generosity
Our team members are empowered to be generous to clients, coworkers and in all aspects of their lives.
Proactive
We focus on driving future results, not just solving current problems. Prevention is better than any cure.
Tolar Systems' Complete Care delivers:
Preventative Care
Prevent data loss and other business technology disasters before they happen
24/7 Maintenance
Round the clock remote & on-site server repair and support at a flat monthly rate
Live Help Desk Support
Fast and reliable IT solutions provided 24x7x365 for your business users
Cities and counties we serve include:
The city of Abilene
Taylor, Jones and Callahan counties.
Lamesa, Ackerly, Gail, Snyder, Hermleigh, and Stamford,
Breckenridge, Decatur, Jacksboro, Graham, and Haskell
Sweetwater, Big Spring, Midland, Odessa, Colorado City and Stanton
Dallas, Fort Worth, Cisco, Eastland, and Ranger
Granbury, Stephenville, Comanche, and Brownwood,
San Angelo, Llano, Brady, and Marble Falls
Waco, Killeen, Hillsboro, West, Woodway, Robinson, and Menard
Austin, Round Rock, Georgetown, and Pflugerville
Hi, I'm Lance Tolar, founder and CEO of Tolar Systems.
I believe that good teams are created by generous leaders. I believe that generous leaders are those with a heart set on serving. This is the attitude that Tolar Systems brings to the services and solutions we deliver.
At Tolar Systems, we pair experienced consultants with solid dependable products so we can take care of the people and partners on our team.
We strive to create a work environment in which excellence, learning, growth, and character flourish. To do this, we hire people who are self-motivators, proficient in their work, and desire to be part of a team. We don't just measure our business conduct by our core values, but we hold each other to them in all areas of life. They motivate our interactions. They energize us to deliver consistent solutions to our clients.
Technology can sometimes be very disconnected from how a business operates. Our goal is to change that. So we take a personal consulting approach, helping people define critical questions so that we can find the correct answers. We offer our clients the best solutions but we don't sell you more than you need. I think that is the best way to treat people in business and in life.
Thank you for considering Tolar Systems as your provider.
Lance Tolar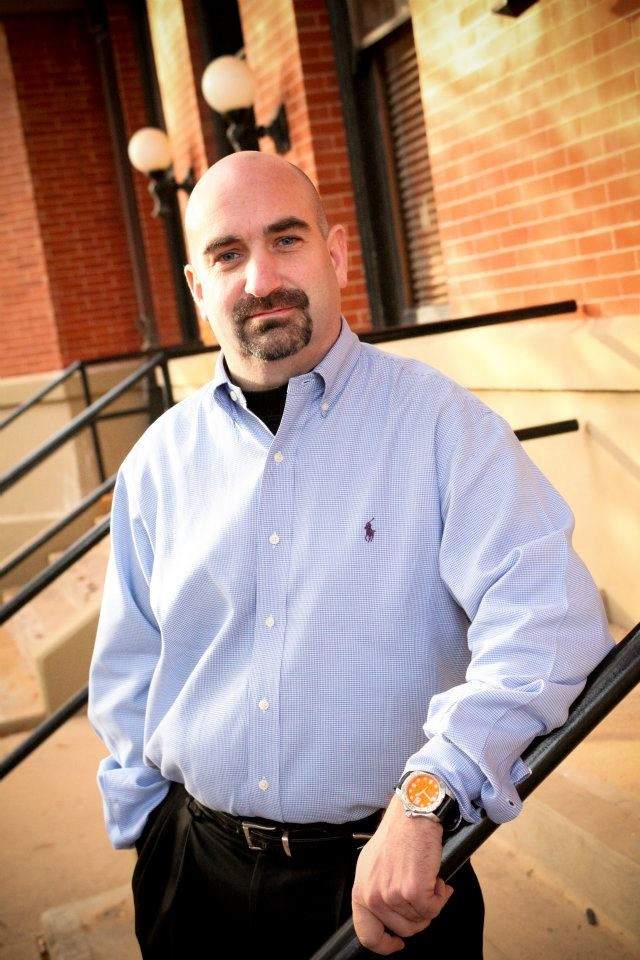 Meet Our Team
Phillip Poarch
Vice President
"I like to say that I'm a businessperson who happens to also be a technology nerd. I believe my background in HR combined with my fifteen years of IT experience helps me bring the perfect mix of people, processes, and technology to our operations. I love helping businesses grow and achieve their potential by matching the right technology to their business needs."
Amanda Garcia
Project Manager
As Project Manager, Amanda manages all of our client installations and projects. She also acts as VCIO to a segment of our clients. In general, she makes sure that details are completed correctly and in a timely manner when it comes to our clients' needs.
Denison Helm
Technical Manager
Denison is our Help Desk Technical Manager and Level II Technician. He works with clients remotely when they call in to the help desk with issues they are experiencing. He also assists with some on-site visits for new installations of computers and network servers.
Amy Bailey
Service Manager
Our Service Manager, Amy Bailey, has a hand in nearly every stage of our operations at Tolar Systems. As part of her role, Amy manages the technicians, makes sure boards and tasks are running smoothly, and ensures our team provides top-notch customer service to our clients. She's always here when our technicians need assistance, help, or just a listening ear.
Suzanne Ramos
Accounting Assistant
If you've ever called in to Tolar Systems to inquire about an invoice, you might have had the opportunity to speak with Suzanne Ramos, our Accounting Assistant. Suzanne's role at Tolar Systems involves managing our Invoicing, Collections, Accounts Payable, Accounts Receivable, Payroll, and Purchasing/Returns processes.
Jim Cone
Level III Senior Technician
As a Level III Senior Technician, Jim is our server and application guru. He makes things work correctly when most can't. Jim gets involved as an escalation point for help desk issues, and he's a great asset to our team.
JOHN CLIFT
Business SYSTEMS ANALYST
Education: B.B.S in Business Administration, M.B.A 
Hobbies: Watching sports, playing golf, discovering new music, investing, NFTs, and crypto.
"The thing I like most about IT is the way it has transformed our way of communication. The advancements in IT have given us a greater ability to innovate and communicate. I believe that these advancements give everybody an opportunity to succeed and do what they want with their life."
Andrew Planes
Level 1 Technician
Education: Associate of Arts with a FoS in Business and Management
Hobbies: Golf and everything related to music and sound.
"IT is the future and our present. Both IT and AV are very closely related to each other, so I can pursue two life goals at once. I enjoy learning skills relating to technology and then giving back by assisting those who need technological help."