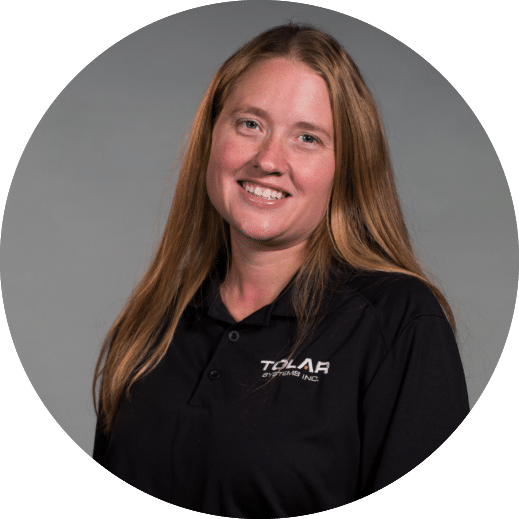 Amanda Garcia is our talented Project Manager and the subject of this month's employee spotlight.
As Project Manager, she manages all of our client installations and projects. She also acts as VCIO to a segment of our clients. In general, she makes sure that details are completed correctly and in a timely manner when it comes to our clients' needs.
You can contact her during business hours with questions about ongoing or potential projects.
We asked Amanda some questions to get to know her better:
What major life milestone have you reached lately?
I recently moved into a 5 acre hobby farm.
What interests you about the technology industry?
I love finding all the new gadgets and learning how they can impact daily life and the business industry.
What do you like most about your job?
I like the daily changes, that every day is different and brings new challenges.
What's your favorite movie?
Sweet Home Alabama
What gets you out of bed in the morning?
A two year old staring at me, whispering "Mommy!"
What is your motto or personal mantra?
"It is what it is."
What is your guilty pleasure?
Chocolate!