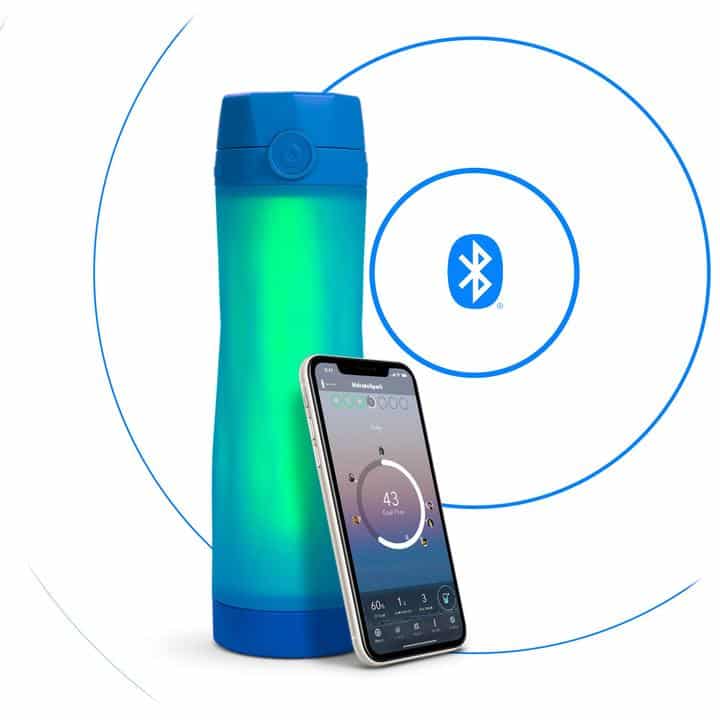 We're excited to share with you this smart water bottle from Hidraspark. The water bottle encourages a healthy lifestyle by leveraging technology. Our team loves it because it helps us remember to hydrate and have fun while doing it!
HidrateSpark began as a kickstarter in 2015 because they believed they could empower people to live a better life through proper hydration. They created the Hidrate App to keep people on track with the easiest way to be "water aware." Over 70% of the population is chronically dehydrated leading to many health complications. Our proprietary Hydration Equation calculates your optimal hydration levels each day. Join the community of wellness-minded individuals and experience life fully hydrated—it's key to overall health.
How it Works
HidrateSpark 3 is the smart water bottle that tracks your water intake and lights up to remind you to drink through the Hidrate App powered by Bluetooth. Stay healthy and hydrated with HidrateSpark 3!
The soft grip body makes it easy to keep your HidrateSpark smart water bottle in hand while on the go. Choose from three glow modes for extra motivation every day.
The Details
Tracks every sip & syncs to our free hydration app, powered by Bluetooth Low Energy
Soft grip body to improve grip and minimize condensation
Choose from 3 glow styles to match your needs / motivation
The body and sensor stick are easily cleaned; wash by hand
Syncs with most fitness apps to adjust goal accordingly
Easy to change battery will last months
BPA Free, Food Safe Tritan and Polypropylene Plastic
20 oz / 592 ml
More Info & To Purchase