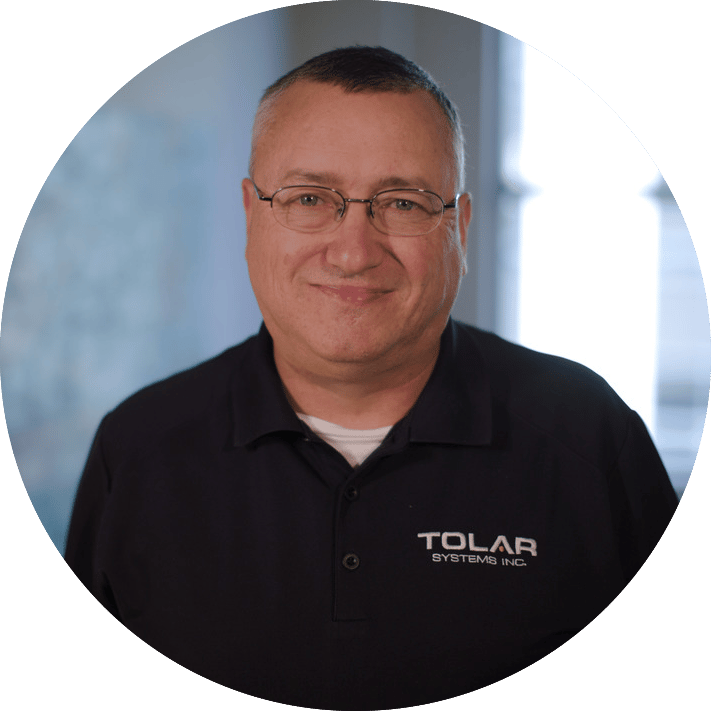 This month's employee spotlight is Jim Cone, a Level III Senior Technician at Tolar Systems.
Jim is our server and application guru. He makes things work correctly when most can't. Jim gets involved as an escalation point for help desk issues, and he's a great asset to our team.
We asked Jim to share a little more about himself so that you can get to know him:
What interests you about the technology industry?
The technology industry is fascinating and exciting because things are always changing. Just when you think you have it all figured out, there's new technology that comes out, or an update to an existing piece comes out. There's nothing boring about being in this industry as I feel like I am learning and discovering something new all the time. It keeps me on my toes! One of my favorite things about technology is just the great things that can be done with it.
What do you like most about your job?
What I like the most about my job is the people I work with. We have a great team where everyone gets along and helps each other to give the best experience to our clients. It's great to know that I am part of such a great team of people who are supportive and helpful. We do our best to get the job done efficiently, and it really is a great atmosphere at Tolar.
What's your favorite movie?
I don't necessarily have a favorite movie, but I would say I do like bad science fiction. I find these types of films quite amusing as they have obviously low budgets and are filled with bad acting! I always get a good laugh out of watching those.
What gets you out of bed in the morning?
What usually motivates me to get up each morning is my desire to eat breakfast! Breakfast is honestly my favorite meal of the day. Another thing that motivates me to get up and keep going is knowing that I can help others through my work. Helping others leaves me with a good feeling at the end of each day, knowing that I made someone's life easier and helped them through an issue they may have been having. Working at Tolar provides that experience daily.