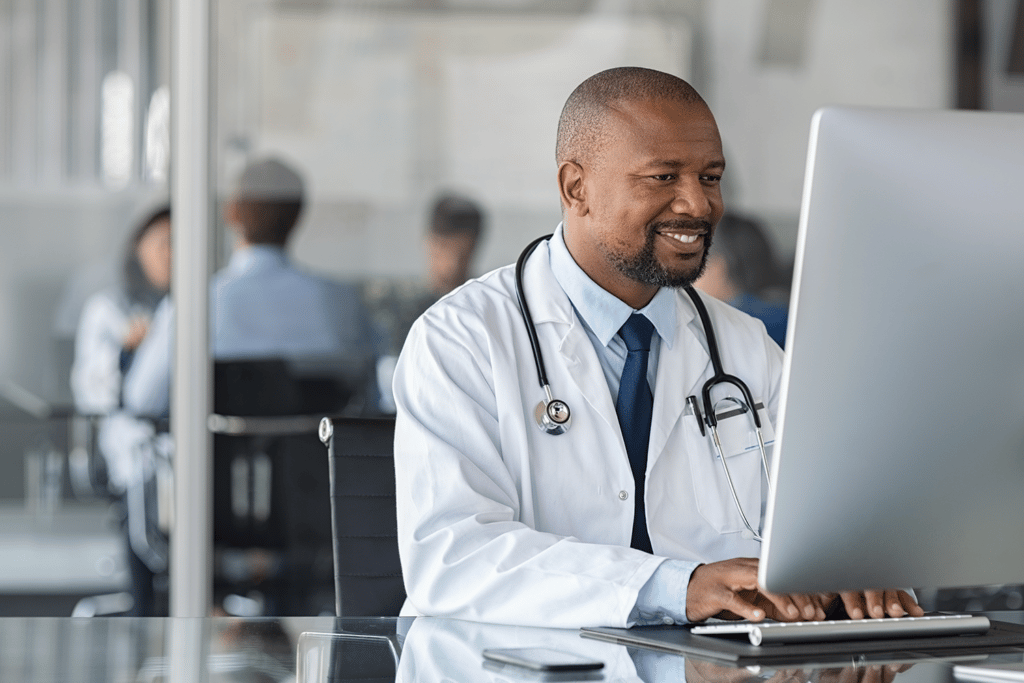 In any healthcare organization, high-speed technology is crucial. Healthcare workers need optimized IT to be able to concentrate on caring for patients rather than dealing with continual IT disruptions.
Cybersecurity is one of the biggest threats to the healthcare industry. Every year, data breaches cost the healthcare industry an estimated $6.2 billion, and cyberattacks on the healthcare industry are becoming increasingly difficult to identify, prevent, and mitigate.
Because the healthcare industry is reliant on electronic-based software and systems to log medical records, communicate, and store patient data, advanced IT security services are paramount.
At Tolar Systems, we are dedicated not only to providing you with best-in-class security services, but we are also well-versed in industry regulations that need to be met to keep your healthcare organization compliant. We work hard to ensure your systems are fully optimized to keep running at all times, so that you can focus on patient care instead of IT mishaps.
Tolar Systems HIPAA and Ransomware Fines Research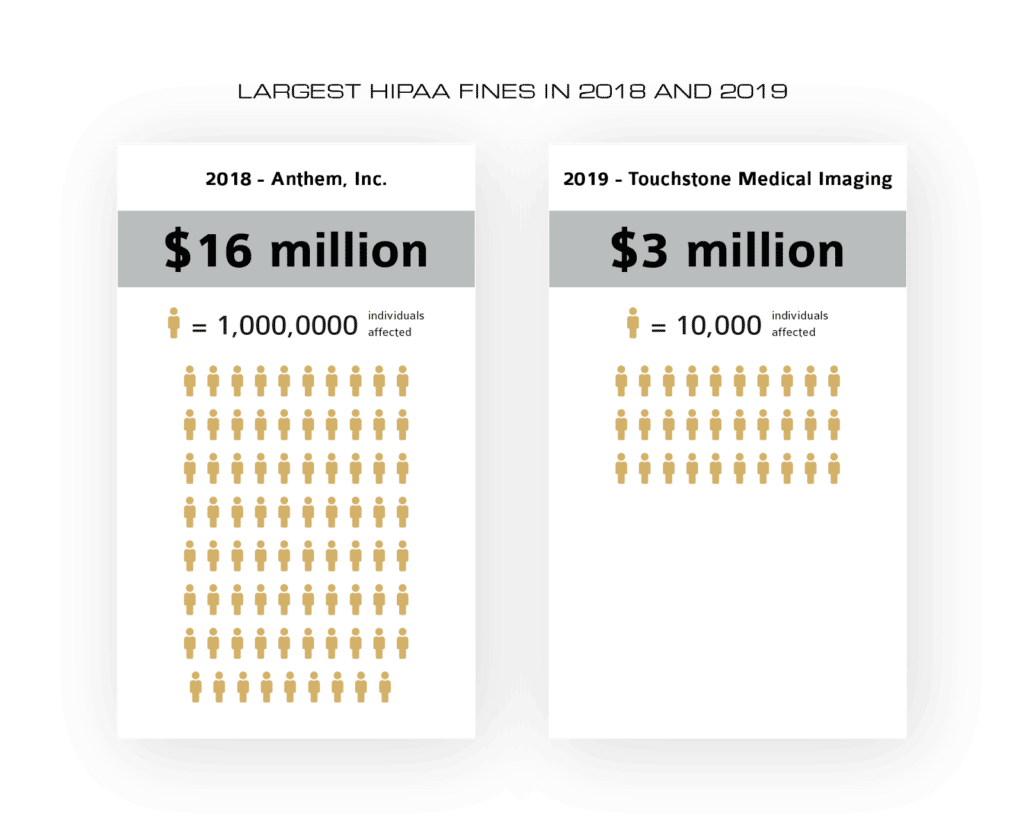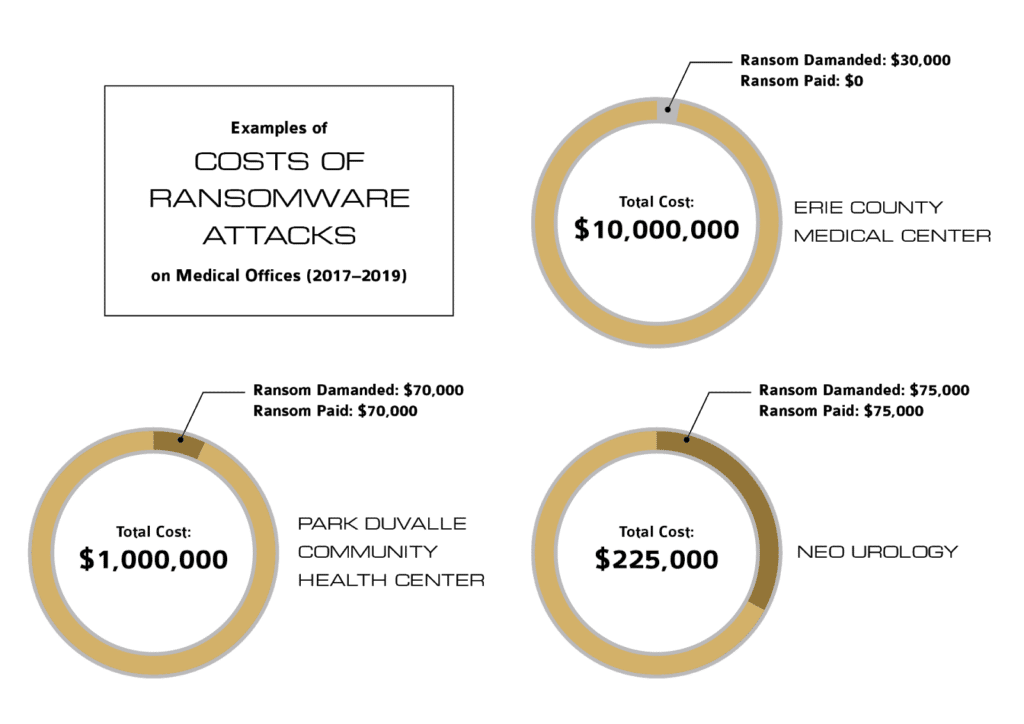 Comprehensive Solutions for Healthcare Organizations
Tolar Systems handles all aspects of your IT so that you don't have to. We offer personalized IT support for your healthcare business, which includes the following services:
Managed IT Services
We know that technology is the biggest challenge facing any business today. We offer total managed IT services to make technology management simple and make sure your systems are always kept safe and running efficiently.
Managed Cybersecurity
To guarantee the best possible protection for your patients' records in compliance with HIPAA regulations, we offer complete cybersecurity services, including firewall management, intrusion detection, antimalware, and antivirus. Regardless of the type of emergency your organization faces, an automated backup of your data makes sure that it stays accessible at all times.
HIPAA Compliance
We understand the importance for all healthcare organizations to comply with HIPAA regulations to safeguard the privacy, security, and integrity of health information. We have years of experience partnering with healthcare providers to ensure they meet all necessary HIPAA compliance requirements at all times.
Backup and Disaster Recovery
Tolar Systems can back up your data utilizing cloud services and retrieve it whenever it is needed, preventing data loss. We provide a framework to assure the flexibility of your business in the case of any disruptions.
Best-in-Industry Solutions
We develop a strong network infrastructure that will allow your facility to apply powerful new tech like observing devices. Well-planned and dependable technology frees up time and allows your staff to focus more on providing for patients.
Security and Privacy
We implement security solutions such as 24/7 system monitoring and file encryption to protect your assets, including patient data. As new vulnerabilities arise, we identify and address them immediately to ensure they do not negatively impact your infrastructure security.
Seamless Collaboration
Healthcare teams require efficient collaboration tools to communicate effectively and securely. Our professionals consult you regarding the best collaboration tools for your team that can both keep patient data safe and ease communication burdens off of your staff members.
Why Partner with Tolar Systems?
Tolar Systems actively monitors your IT systems 24/7 to make sure there is minimal downtime and full productivity for your healthcare practice. We are dedicated to providing the highest quality services to healthcare organizations to help you function at advanced levels. When you partner with Tolar Systems, you get a customer service guarantee that ensures your infrastructure runs smoothly at all times.
Get a Free IT Consultation
Let's get together and talk about your technology, starting with a free, no-obligation consultation for your business in Texas.
Schedule A Consultation
(325) 266-1976