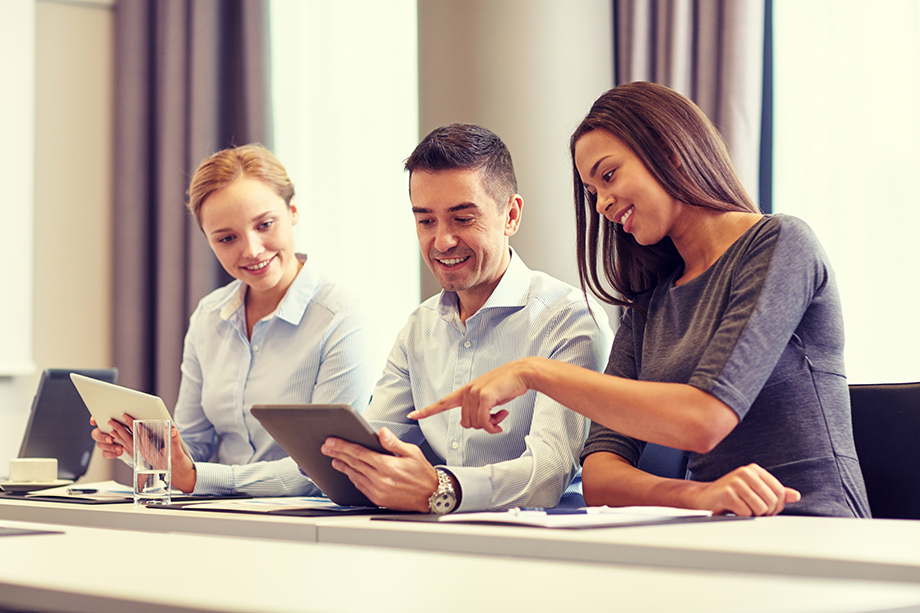 Collaboration Tools For Small Law Firm
Collaboration with case experts, opposing counsel, court officials, and colleagues in the legal profession can be a hassle. Until recently, it entailed numerous face to face meetings, mailing documents back and forth for review, and endless phone calls.
Fax and email made this process easier, but it wasn't until the advent of file sharing and collaboration tools such as SharePoint, that collaboration with outside firms and vendors became easier – at least for large firms.
Unfortunately, until recently, the expense of tools like SharePoint and the challenge of managing them was beyond the reach of most small law firms and solo attorneys.
But things are changing. Companies like Microsoft are moving away from installing software and server infrastructure to a subscription-based Software as a Service (SaaS) or cloud model. This puts collaboration tools within the reach of even the smallest firms, with lower upfront investment and support costs.
So which tools should your small law firm be used to make collaboration easier? Here are two we think to provide the most value:
Microsoft's All in One Collaboration Tool: Office365
With Office365, small law firms and solo attorneys can access all of Microsoft's Office tools. Advanced collaboration tools like SharePoint, Skype for Business, and instant messaging are now within reach. This virtually eliminates some of the advantages that larger law firms might once have enjoyed and made small firms more competitive.
How does Microsoft Office365 help with collaboration? It provides a single platform for access to email, calendars, resource and client management. Office365 provides branded email, allowing you to give an email address to any member of your team. It also delivers access to all your Office tools on any device – from laptops to desktops, and tablets to mobile phones. Best of all, because all the technology infrastructure required to support Office365 is maintained by Microsoft, the tools are accessible from any device with a supported Internet browser.
Collaborate even better with SharePoint
Microsoft's move towards the cloud delivery model has put its file sharing tool, SharePoint, within reach of many small law firms that once could not afford the technology infrastructure to support it.
Why is SharePoint such an important collaboration tool for attorneys? Simply put, because while email – the preferred collaboration tool for most attorneys today – is a great way to send messages, it's not a great way to securely share and keep track of files. Emailing sensitive files involves the risk that those files may be forwarded to unauthorized individuals.
With SharePoint, you can control whether the file can be seen by anyone with a link, or only by authorized people. SharePoint also eliminates the version control issues that are so common when sharing files in email. Best of all, SharePoint is included with your Office365 subscription.
What tools do you use to collaborate on cases? Leave us a message on Facebook – we'd love to hear from you.