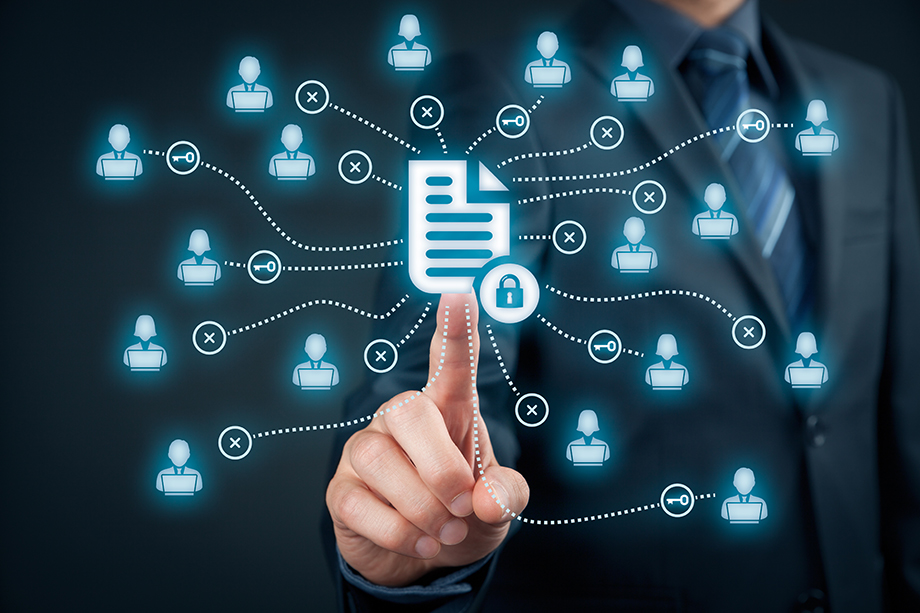 Secure file sharing is becoming a real productivity challenge for many business owners, as more and more employees work remotely or from distant field offices. The bigger the file size, the bigger an issue this is – a 100Kb Word file is easy to email, but a 5G Powerpoint presentation presents real problems. Your attachment might be rejected by the recipient's server if it exceeds the allowable file size, and it can take a long time to upload and download the files. During that time, you won't be able to do much other than wait for the file to load.
There's a better way. Over the last several years, a host of secure file sharing tools has been developed to help people load, store and share files inside and outside of an organization.
Some of these tools are developed specifically for business use, and others have been developed for general use. In this post, we'll rate some of the best secure file sharing tools.
Corporate or general file sharing?
One of the biggest differences between corporate file sharing and general file sharing tools is that the general file sharing tools are not as secure.
Typically, the corporate tools offer excellent control over who can access shared files, and do a better job of preventing "leakage;" when unauthorized individuals are able to access the file via a sharing link.
Businesses that have significant security needs, such as those that handle personal or financial information for or about their customers should consider their needs for security very carefully and opt for a secure file sharing tool that meets them.
Business and enterprise secure file sharing
Some of the best secure file sharing tools for business and enterprise use include:
Sharepoint:
Microsoft Sharepoint is a file sharing tool that is fully integrated with other Microsoft tools such as Office, and Outlook. This means that sharing files using Sharepoint is easy if you're a Microsoft user. Sharepoint provides excellent security and control since file sharing is done manually.
Because many of its security controls and provisioning tools are managed centrally, SharePoint does require an experienced administrator; often this is best managed by a managed services provider or an administrator within your IT team.
Tolar Systems offers SharePoint as part of our Complete Care package that includes Office365. But even as a standalone product, the price for Sharepoint online is pretty reasonable: entry level plans start at $5 per user per month, a mid-level plan for small-medium businesses starting at $10 per user/month, and an enterprise plan that starts at $20 per user/month.
Sharefile:
Sharefile is a corporate secure file sharing tool that allows users to co-author, co-edit, manage feedback and approvals on a variety of different file types and workflows.
Sharefile is intended for business use and can be configured to handle workflows specific to a variety of industries like accounting, architecture, construction, engineering, finance, healthcare, legal, manufacturing, real estate and more.
It offers highly secure "virtual rooms" for managing sensitive tasks and multiple storage options to meet the business and security needs of your organization. Unlimited storage and sharing plans for 5 users or less start at $16 per month
MediaFire:
MediaFire is based in Magnolia, Texas and offers a free plan that covers 10GB of free storage, with up to 4GB maximum file size. The Business plan offers 100TB of storage and a 20GB maximum file size.
Files can be shared with a download link to make filesharing via text or email easy, and apps for iPhone and iPad, Android, and Blackberry.
MediaFire offers plenty of secure storage for business use but does not have built-in, industry-specific workflows.
Read More: Advantages of Software as a Service
General file sharing
General file sharing tools offer some security options but as a general rule, they are less secure. For instance, with the free version of Google Drive, you can share files insecurely via a link, or provide more secure access to specific individuals.
Google Drive:
Google Drive isn't just for using Google Apps like Docs and Sheets, you can use it with all kinds of files including Microsoft Office files. You can store any file on Google Drive and share it via a sharing link.
File storage is free for up to 15GB of online storage, and files can be shared either via a link or by assigning access to certain users. Google also offers paid plans that can deliver up to 100TB of storage for $100/month, or an enterprise plan for $10 per month per user.
DropBox:
DropBox offers an individual Pro plan that provides 1TB of storage for $8.25 per month with file retrieval for up to a month. DropBox also offers a Business plan for $12.25 per user/month that delivers much better security; unlimited storage for an unlimited time, granular permissions, HIPAA compliance, device-level security, remote device wiping, and many other features. DropBox is not integrated with Microsoft Outlook or Office tools, making navigation and file retrieval more difficult, but it can be used to store and share any file type.
Most of these file sharing applications handle the sharing and collaboration side of your business needs fairly well and at a low cost for an introductory plan. The issue for most business users is around security; in order to meet the needs of a business to keep sensitive client data secure, the general file sharing tools typically need to be upgraded to handle encryption and mobile security. This often levels the playing field on cost between corporate and general file sharing.
If you have questions about how file sharing tools can help your business be more efficient, or you're wondering which solution is right for you, leave us a comment below.