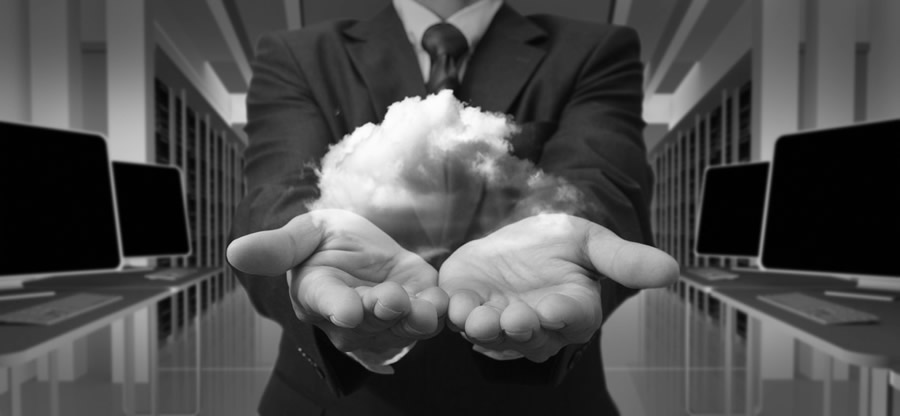 As a leading Texas managed service provider and reseller of Microsoft cloud-based Office365 applications, we are often asked about the differences between Microsoft's personal and business-branded products. One of the products that causes the most confusion is Microsoft OneDrive and Microsoft OneDrive for Business.
We're going to compare and contrast these two very different products in today's blog. Read more after the jump.
Microsoft OneDrive and Microsoft OneDrive for Business – What's the Difference?
Microsoft offers two products with the OneDrive brand name. One is simply called OneDrive: it's a personal cloud storage drive that you can use to store your personal documents, photos, music and other files. OneDrive is similar to storage applications like Apple iCloud, Google Drive and Dropbox. Anyone can sign up for OneDrive with any email address; it's also included free with any Microsoft account and with Office365 Home plans.
The free storage limit for OneDrive personal is 5GB; if the amount of data you want to store goes beyond that you can pay an additional $1.99 per month for another 50GB of storage. For most personal uses, this amount of storage is probably ample.
As the name suggests, Microsoft OneDrive for Business is a product intended for business customers and business uses. One significant difference is that it offers far more storage: 1TB of data can be stored on OneDrive for Business; that's 200 times the amount of storage with the personal version. It's also an important part of and overlaps with Microsoft Sharepoint – the data repository for all the data that's shared by everyone within the organization. And it's included in your Office365 subscription.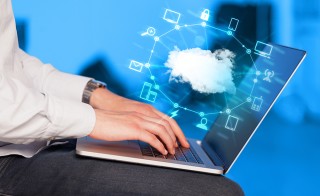 OneDrive for Business IS NOT the same as, nor does it overlap with a personal OneDrive account. It's important to note that although the names are the same, they are totally different products. You cannot sync files between a OneDrive personal account and OneDrive for Business.
Another Difference? Who Owns the Data
Probably the most critical difference between OneDrive and OneDrive for Business is that OneDrive for Business is owned and managed by the organization, not the individual user. What this means is that an administrator has control over the security permissions, network and other settings for the files in OneDrive for Business.
In other words, the business gets to determine who can see the file, and is responsible to ensure that the data in OneDrive for Business is secure.
Collaboration is easy with other members of the organization, and those outside it. If you want to add an outside vendor or partner to the file or document you're working on, you can do this by sending them a file, inviting them to view or edit it, or you can set up a team site in SharePoint and move the file to that site. This will allow all members of the team to access the file.
The fact that the data stored on OneDrive for Business is owned by the business or organization is an important distinction. It significantly reduces the risk of a data breach or loss of important data that could happen by leaving security and backups in the hands of each user. And in this era of costly and damaging data breaches, this is a major benefit of the solution.
But Wait! Is OneDrive for Business the same as SharePoint?
No, not exactly. SharePoint is essentially what we used to call an intranet, or an internal company website. It acts as a file server where documents can be stored; these files are only accessible to members of the organization or those they invite. Permissions are set by the SharePoint administrator for each team site in SharePoint.
OneDrive for Business is more like a cloud-based file folder. It's a private storage location that sits in the cloud and syncs to your desktop. When you sync a file from OneDrive for Business to a SharePoint team site, it then inherits the security settings and permissions of that team site. But if it's kept in OneDrive for Business, it can only be viewed by you, and anyone you send it to.
So, What's Better? OneDrive or OneDrive for Business?
With the risk of data breaches at an all time high, we believe businesses should never rely on an insecure platform like OneDrive personal for their file storage needs. We highly recommend that business owners using Microsoft cloud solutions require their employees to use either the OneDrive for Business platform that comes with their Office365 subscription, or – if it is a business with more employees or significant collaboration needs – the integrated OneDrive for Business/SharePoint solution.
Tolar Systems' Complete Care managed services package includes Office365, OneDrive for Business and SharePoint. We manage backups, administer security and provide access to mobile and other devices – in the office, on the road, or on mobile – to ensure you get the most from your collaboration and file storage tools, while minimizing the risk of a costly data breach or loss of important files and documents.
Contact us today for a free consultation to learn more about how Tolar Systems can help you solve your file storage problems.