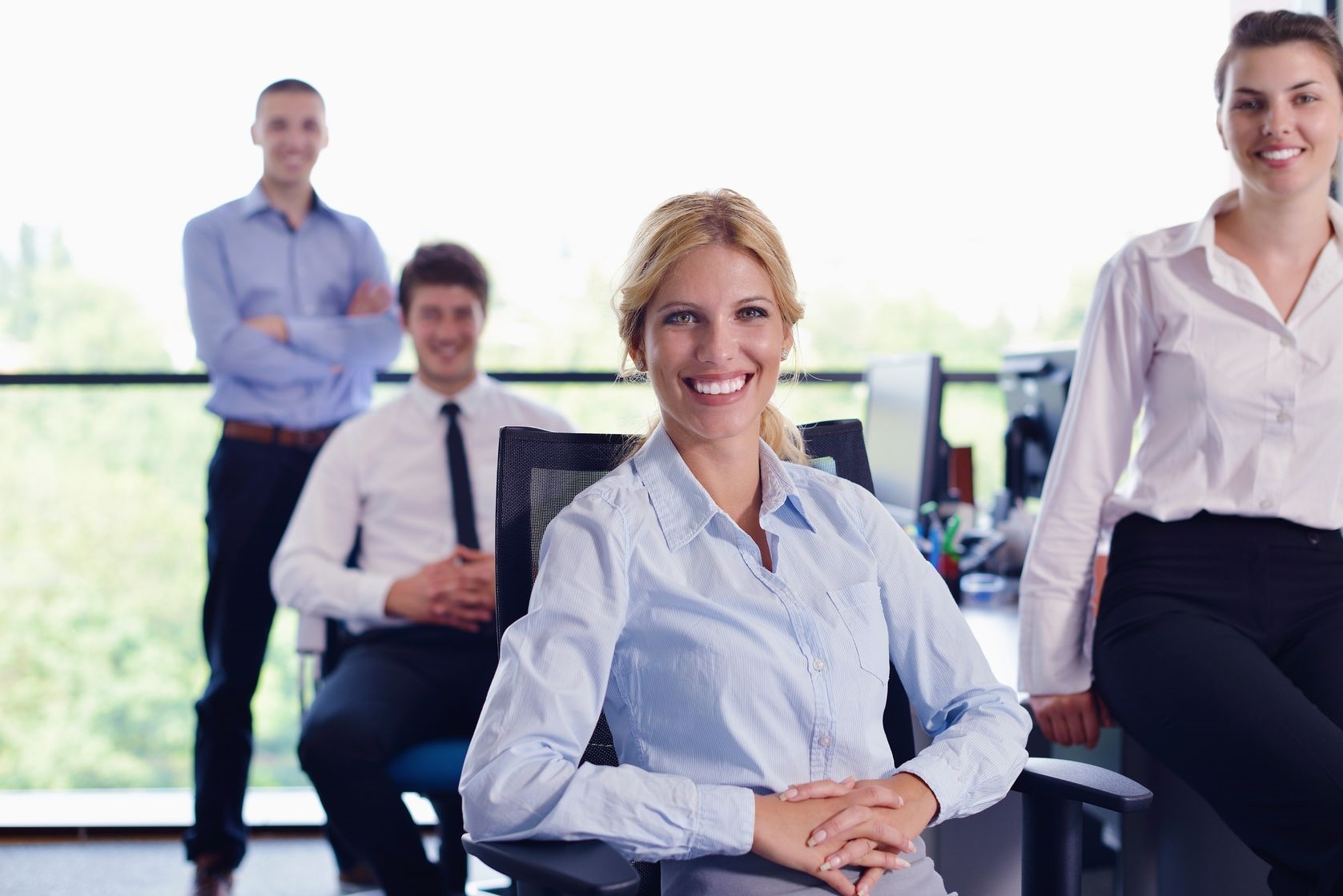 As we look forward to 2019, we thought we'd pause to say thank you to our clients and community for a year of success and accomplishments in 2018. Here are a few of the moments that made 2018 a year of growth for us.
New Services and Solutions
In 2018, we continued to help clients be more successful with IT, delivering our Complete Care managed service offering to more clients and continuing our transition to a true IT managed service company. We've been pleased over the last few years with how receptive clients and our community have been to the managed services model we first rolled out in 2015.
An important realization for us has been that our clients look to us for more than just IT management. Our April 2018 client survey revealed that they're looking to us to help them be more effective in all the ways that they communicate and collaborate. That feedback is part of what inspired us to roll out Complete Voice, our managed voice over IP (VoIP) phone solution.
We also decided in the Spring to offer an IT managed service plan specifically for public sector clients. We called it Complete Care for Public Sector, a managed service offering that helps streamline IT for small and mid-size regional governments.
MSP501 Selection and 2018 Newcomer of the Year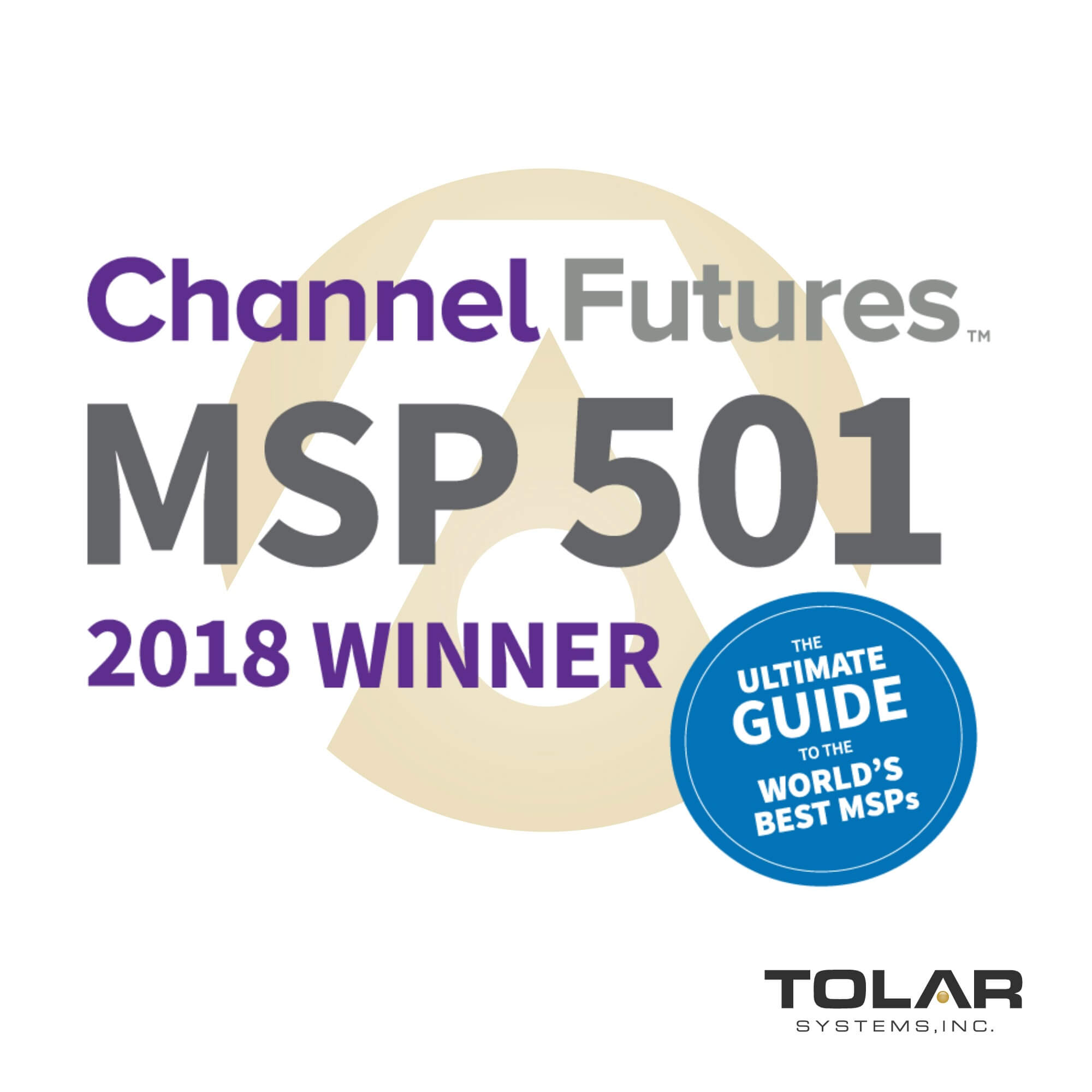 In June, we received the exciting news that we had been selected by Channel Partners magazine as one of the MSP501, a listing of the top 501 most innovative IT managed service firms in the world. We received the award on the basis of our service breadth and innovation, client feedback and revenue growth.
Later in the summer, we learned that we had also been selected as the 2018 MSP501 Newcomer of the Year, and that our team would have the opportunity to travel to Philadelphia in October to accept the award. The award recognized our ability to leverage partner relationships and creativity in delivering solutions for our clients.
In October, we traveled to Philadelphia to receive the MSP501 Newcomer Award. While we were there, we spoke on a panel about Coopetition and were interviewed by Channel Futures about how we transformed our business from a small break/fix organization, to one of the world's most innovative small MSPs.
We shared our belief that it's important for different types of businesses in IT to know their strengths as well as recognize what others bring to the table. That way, they're better able to work as partners to develop and deliver solutions for the customer. We agreed with the other panelists that ultimately, coopetition is all about enhancing the customer experience.
Accelerating Our Solutions Through Partnerships
Since October, we have been working hard to continue developing more solutions to meet our customer needs, adding new partnerships and relationships to our solutions lineup, including becoming an . We also began a partnership with Texas Midwest Community Network (TMCN), an organization dedicated to economic and business development in central Texas.
We saw throughout 2018 that one of the biggest challenges our clients would face in the coming months and years would be the impact of cybersecurity on their business. Clients need an approach to security that can help them proactively protect their business – so, we partnered with other organizations to develop and deliver a new cybersecurity solution, Complete Security, to reduce the threat that cybercriminals pose to small and midsize businesses.
And, we've continued to focus on the customer experience. In August, we hired Farrah Meadows as our Service Manager. She has helped us implement solutions like 24/7 live phone answering on our help desk, as well as a real-time feedback survey tool that allows us to ensure our customers are satisfied with the services they receive.
Thank you for a Great 2018!
Throughout the last year, we've been committed to bringing the best possible IT tools and solutions to our clients across Texas. In 2019, we're looking forward to serving our clients even better. Thank you for being part of a great year, and we wish you the best in 2019!