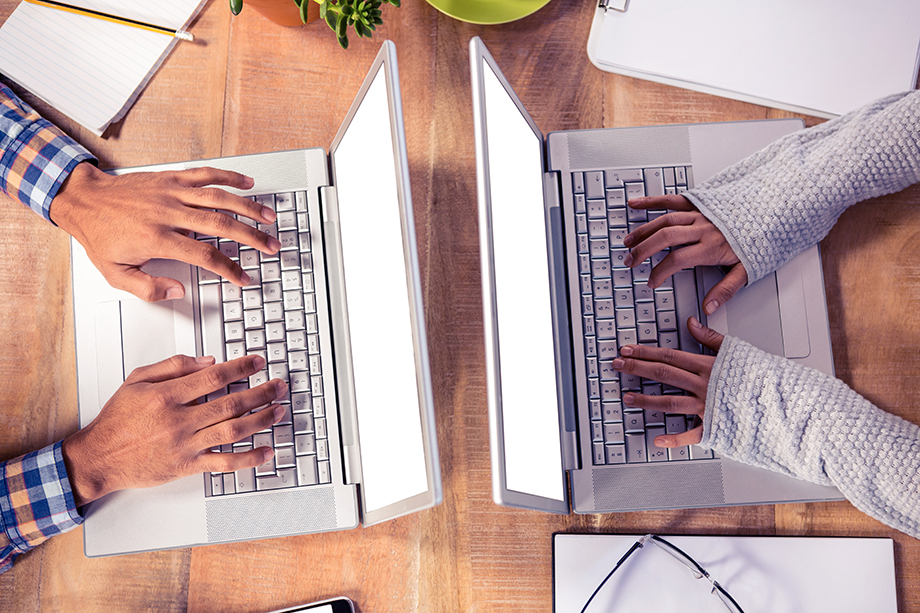 The virtual office is catching on in many industries, as technology makes it truly possible for busy professionals like CPAs, accountants, bookkeepers and others to work from anywhere. But, to be truly effective, virtual accounting offices must meet a few requirements. Learn more about them on today's blog.
The "virtual office" isn't just a catchy phrase, it's a trend that's catching on in many industries, as technology makes it truly possible for busy professionals like CPAs, accountants, bookkeepers and others to work from anywhere. But, to be truly effective, virtual accounting offices must meet a few requirements.
In this post we'll talk about what a virtual office is and how busy accountants can leverage virtual office technology to meet these requirements and serve their customers better.
What's a Virtual Office for Accountants?
A virtual office is any office that allows a worker – in this case, a CPA or Accountant – to communicate and collaborate with their customers, partners and others using technology. Virtual offices capitalize on a growing preference for remote work. Surveys show that 80 to 90 percent of workers indicate they would prefer to work virtually, while 20 to 25 percent of workers already work from home at least part time.
Employees like virtual offices because they allow for greater flexibility and work-life balance but how do virtual offices benefit accounting firms and their clients? One benefit is cost reduction. With fewer employees in the office, firms can reduce their spending on expensive office space. Shared space arrangements allow employees to access office space as they need it and work virtually when they don't. Some firms opt to eliminate regular office space altogether, joining the growing ranks of fully virtual accounting firms
Virtual offices differ from what we traditionally think of as "working from home" in several ways. Working from home implies limitations in terms of your ability to communicate or access needed files and applications. For that reason, home offices are sometimes seen as being a less professional way to work than working from a professional office.
A virtual office with the right technology eliminates these limitations. So how does it work?
A Typical Virtual Accounting Office Setup
With mobile devices, broadband internet and access to cloud technology, busy accountants no longer need to be present in a professional office to work professionally. The key is having the tools in place to provide the same level of support and service that you previously received from working in an office.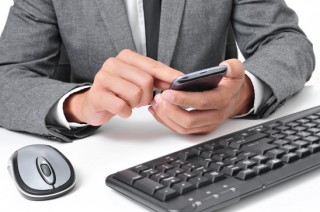 Working as part of a team also need not be dependent on sharing a physical location. Partners and administrative staff don't have to be in the office with you if they have the tools to connect with you no matter where you are. Meetings and time-sensitive conversations can be held using audio or video conferencing tools or even an application like Slack to quickly address any issues and then get back to focusing on work.
To make a virtual office work, the primary requirements are secure access to the internet and a mobile device or computer. You'll also need access to software and applications on the cloud that can allow you to work productively. These might include:
Skype or VOIP software to receive and place calls. In a virtual office setup with multiple employees, Skype can allow employees to take calls anywhere, while giving a unified and professional appearance.
Video/Audio conferencing application that allows employees to stay in touch with clients and internal team members.
File management systems like Sharepoint that allow virtual workers to save, share and manage files in a centralized and secure location.
Access to core business software – such as Quickbooks, tax preparation tools and other accounting applications – that are necessary for accountants and CPAs.
Project management tools such as Asana or Basecamp or communication tools like Slack can also allow team members to stay in touch and updated on project status are also helpful.
General productivity software like Word, Excel, and Powerpoint for daily tasks.
Printers and other devices that allow paperwork to be generated as needed.
Other Considerations
Technology isn't the only consideration when it comes to setting up a virtual accounting office. There are also human factors firms need to consider when it comes to setting up a virtual office. Finance professionals of all stripes – whether they're bookkeepers, tax specialists or CPAs – are responsible for the safety and security of client data. So it's critical that the transition to virtual work keep these client needs at the forefront.
Here are a few tips for a smooth transition:
Set the standard. CPAs and accountants in particular must take care to ensure client data is protected. Guidelines for protecting data – which applications are to be used, how they are to be secured, how virtual offices are to be set up – should be established in advance. Employee use of a virtual office must be dependent on compliance with these guidelines.
Communicate expectations. One of the big arguments against virtual offices is that it's harder to manage people when they are working remotely. That's why setting expectations up front is critical. Make sure employees understand what hours they are expected to be available, how to get help if they need it and when their physical presence in the office is required.
Use the right tools. Many of the problems associated with virtual offices can be eliminated simply by using the right tools. Cloud applications, Voice over IP (VoIP) software, device management and cloud-based communication and collaboration tools are essential to creating a virtual office that serves clients and your business.
Get the right help. Virtual offices depend on technology to work, so if that technology isn't secure or reliable, it will create a serious business problem. If your organization lacks the technological expertise to manage your virtual workers' needs, a managed service provider like Tolar Systems can help to ensure that your workers have secure and reliable access to the tools they need to be successful.
Tolar Systems is an expert at setting up functional and efficient virtual offices for accountants and other financial professionals. We can help your organization develop and implement standards and guidelines to facilitate an efficient virtual office set up for one or all of your employees and show you how to cut expenses in the process. Contact us today to learn more.