"Managed IT Services" is the buzzword of the IT world today. For those accustomed to simply using a break/fix IT model, where a technician comes and makes a repair whenever something goes wrong, managed IT can seem like overkill for a cost you're hesitant to take on. But managed IT services can actually save you money by making costs predictable and your business more productive.
Although making the jump from break/fix IT to managed IT services can seem daunting, most break/fix providers are already making the change to a managed IT model because they see the benefits both for their customers and for their ability to offer quality services. Soon it may not even be possible to find a break/fix IT provider, let alone afford one.
Understanding the benefits of managed services helps you get a clear vision of your options and the possibilities that managed IT services bring businesses. Here, we'll address common barriers to and concerns in moving to managed services, as well as go over some of the key benefits that make Managed IT Services so successful.
How Managed IT Services Work
Managed IT services work on a monthly subscription model. Instead of paying for the cost of each individual repair, support ticket, or project, you pay one fixed cost each month for the benefit of consistent, round-the-clock support and partnership.
That means that whenever you have an issue, your Managed Service Provider (MSP) immediately resolves the issue with no extra cost to you. Because of this setup, your IT provider is extremely incentivized to prevent issues and make sure your systems work flawlessly from the start. This leads to a beneficial relationship for both parties, where your MSP focuses deeply on IT strategy and optimization, and you suffer less downtime and benefit from greater security.
Managed IT services generally include 24/7 system monitoring and threat detection, day-to-day support, and proactive security, as well as access to a dedicated team of IT professionals.
Keep in mind that you can get these benefits at or below the cost of one in-house IT technician—making the choice for managed IT services even more of a no-brainer.
Potential Barriers to Managed IT Services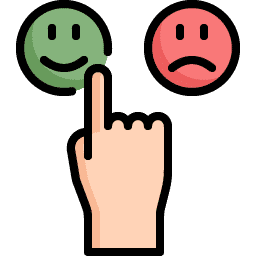 Cost
Pricing will always be a consideration for taking on a new service. Here's why it makes sense financially to switch to a managed service model for your IT:
Makes costs predictable: Because managed IT services operate on a fixed monthly cost, you'll never have to worry about large unexpected IT costs that end up being out of budget when something breaks.
Significant ROI in efficiency & productivity: Because managed IT focuses on overall strategy instead of just one-off fixes, your provider can work with you to make sure your IT systems are optimized for your specific business needs, leading to improved efficiency and productivity.
Mitigates the risks of downtime, data breaches, & associated costs: The costs of downtime, data loss, and fines and penalties if you suffer a data breach are so significant that they can bring a business to its knees. It's worth the cost to have comprehensive, proactive security in place to prevent cyber attacks from damaging your business.
Cheaper than in-house staff: As mentioned above, when compared to the cost of hiring more in-house staff, managed services are very affordable—especially considering you get access to an entire team of specialists!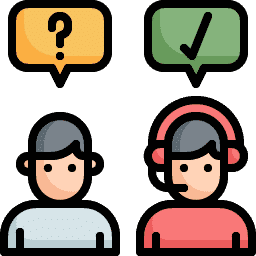 Collaboration with In-House Staff
You may be worried about outsourcing your IT in a managed services setting because it means collaborating with your IT provider on larger areas of your IT than just one-off fixes like a break/fix provider would, and that may mean giving up some control over how your IT systems are run. However, there are ways to prevent hangups in this area as well:
Co-managed IT services: In a co-managed IT relationship, responsibilities are split between your in-house team and your MSP. That way, if there are tasks or technologies very specific to your industry or operation, you don't have to spend time training your outsourced team on them; your in-house team can still handle whatever areas of your technology and strategy you need, while passing on whatever else you're comfortable with to your MSP.
Flexibility to adjust to your needs: Even in a fully managed offering, managed services are flexible to accommodate your needs. If you're confident in your current IT setup, your MSP could simply provide additional support and maintenance and help with system monitoring, or be available when you need specialized support. Switching to managed services doesn't have to be a complete system overhaul! Your MSP will be able to adjust to suit your business.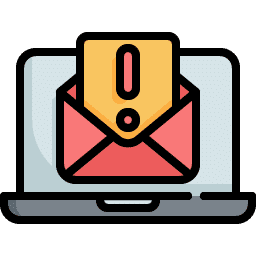 Fear of Slower Response Times
A final concern you may have is that your support requests won't be fulfilled promptly if you're not paying per task completion. However, this is untrue!
MSPs have to earn your business: Just like any business, if your provider is slow on the uptake to give support, they risk losing your business. A managed service model does not make slow response times more likely. However, it is important to choose a reliable MSP in the first place that is responsive and experienced.
MSPs prioritize support requests: When you have an urgent support request that involves your business's security or functionality, a good Managed Service Provider will prioritize your request to give you immediate help. While it's true that some non-urgent requests may not be given immediate priority, your provider will work with you to create a support plan that gives you reliable IT support for all your requests.
Key Benefits of Managed IT Services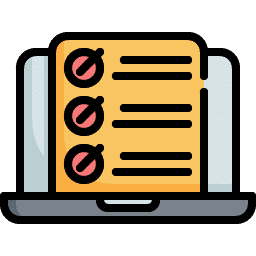 Limit Risk
Break/fix services expose you to too much risk with today's cyber threats and liability risks. With managed services, you'll have a team of IT professionals working to keep your systems and data secure.
Managed IT services provide proactive security and continual monitoring to protect you from disastrous cyber threats.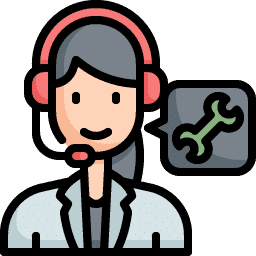 Invest Adequately in Specialists
Services provided by the hour do not allow break/fix providers to invest appropriately in their staff to provide excellent support and development. In contrast, managed service providers will invest in their staff, leading to higher-quality support and more effective problem resolution.
MSPs keep up to date with latest technology advancements to help you implement new tech and can provide specialized support when you face an unusual problem requiring expert care.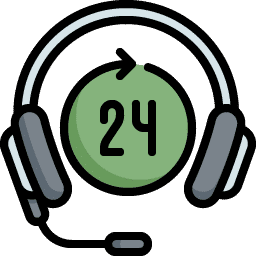 Proactive Approach That Appeases Stakeholders
Stakeholders to your business (which can include insurance carriers, vendors, and more) expect a proactive approach to limit risks and downtime. Your managed service provider will develop a plan to keep your business operations running smoothly and minimize disruptions, which you can present to stakeholders as a demonstration of the importance that you give your security and business continuity.
Making the Switch Simple
As more and more businesses are making the switch to managed IT services, the break/fix model won't be around much longer. The reason is simple: managed services offer a number of advantages that make them a more effective and efficient solution for businesses of all sizes.
From increased efficiency, improved security, and reduced costs to a proactive approach and better support for stakeholders, there are many reasons to make the switch.
If you're still using break/fix services, now is the time to make the switch to managed IT services and take your business to the next level. Contact Tolar Systems today to see how managed IT can solve your specific technology needs. We're excited to help you get started!