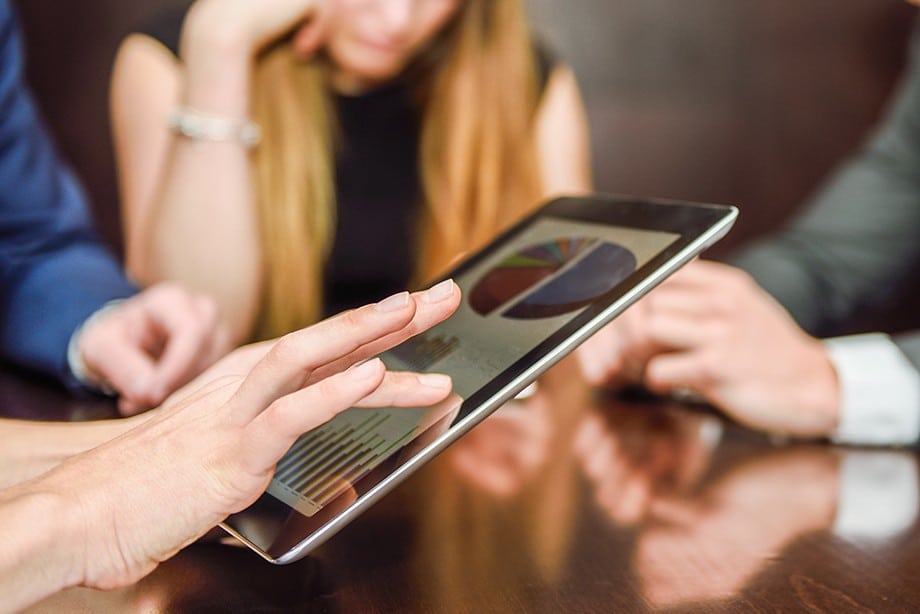 Mobile devices have changed the face of cybersecurity. Where once, businesses could protect their data simply by ensuring that their company networks were secure within the organization's four walls, now with the advent of cloud applications and mobile solutions, there are a whole host of other ways that security can be compromised. That's why Identity Driven Security has become the name of the game when it comes to protecting your business data and networks.
What is Identity Driven Security?
Identity Driven Security is both a concept as well as the name of Microsoft's latest security tool set. Conceptually, Identity Driven Security approaches cybersecurity from three angles: controlling access, protecting data and detecting problems at the user level.
Access control. Identity driven security protects your organization's network at the "front door" by granting risk-based conditional access, using single sign on and Multi-Factor Authentication. This makes life easier for your users, since they don't have to remember multiple passwords. It also makes life easier for your security team, because they have more insight into the apps and devices your users sign into and more control over what is happening in them.
Data protection. Identity driven security allows organizations to determine what data users are accessing, how they're accessing and using it, and uncover mistakes and practices that could jeopardize security. This includes discovery and control over Shadow IT, or unauthorized applications that users are accessing in the cloud.
Threat detection. Identity driven protection allows organizations to detect suspicious activity and provides insight into vulnerabilities in your organization's security. It ensures that only authorized users have access to data in email and other applications, allowing for safer sharing and collaboration.
Controlling for all these factors is increasingly important in organizations where users are increasingly accessing data from mobile devices. When requests for data can come from any location or device, it's crucial to ensure that data is only shared with authorized individuals.
Microsoft Identity Driven Security
Microsoft has built on the concept of Identity Driven Security to allow organizations to secure the resources in their Office 365 and Microsoft 365 cloud applications and on mobile devices. Organizations that use Office 365 can be sure that their data, application and devices are protected at the front door.
Here are a few of the key components of Microsoft's approach to Identity Driven Security:
Office 365 uses Azure Active Directory, which allows administrators to set up a single sign on for each user and to control access to the platforms and apps your organization uses with Multi-Factor Authentication. Multi-Factor Authentication reduces your organization's reliance on passwords to secure your network and data.
Microsoft Cloud App Security provides visibility into cloud application and Shadow IT usage, with reporting and analytics that can detect risk, and the ability to set policies to protect data and control activity in the cloud.
Microsoft Advanced Threat Analytics uses machine learning to identify threats like suspicious user or entity behavior.
Microsoft's Intelligent Security Graph takes input gathered from all the endpoints – applications, devices, platforms and identities – across Microsoft's entire network, to develop predictive analytics and insight that helps organizations identify and stop security threats before they result in a data breach.
Contact Tolar About Identity Driven Security
These are just a few of the ways that Microsoft is taking the lead with Identity Driven Security. If you have questions about how to keep your organization's data more secure, contact Tolar Systems today.