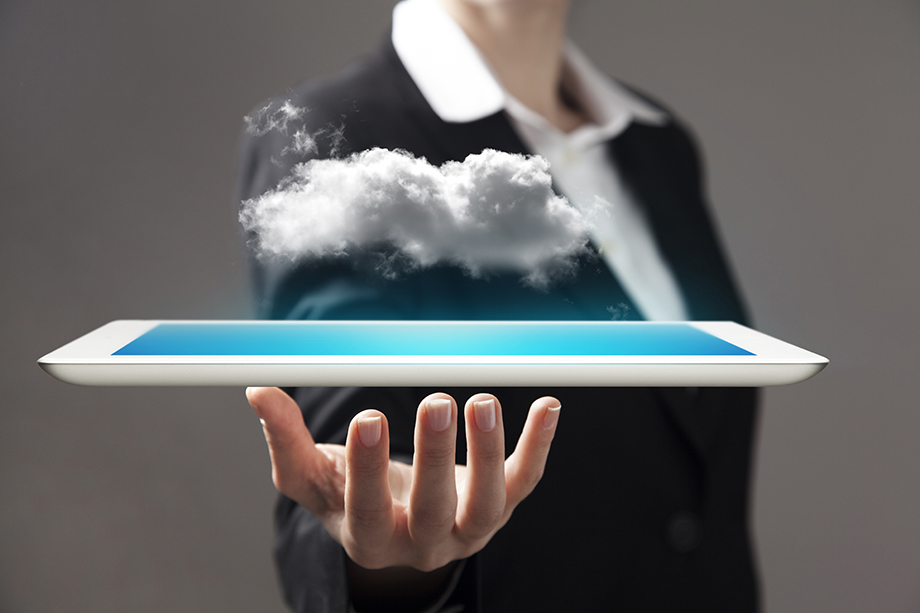 Many small and medium sized businesses have asked how managed service providers can provide cost-effective storage for the data their businesses generate. Whether that data comes in the form of files, documents, folders, customer and employee information, billing and financial information, or other types of data relevant to your business, one thing is clear: small and medium sized businesses are being inundated with data.
Managed IT service providers like Tolar Systems can help your organization manage your most important business data, by delivering access and infrastructure to cost-effective data storage. Here's how.
Cost Effective Storage Options
There are a number of ways to cost-effectively store data; the best one for your business depends on your unique business requirements, budget and other factors. Some of the options include:
Local attached storage: Storage that connects directly to your computer or server via a USB port is called direct attached storage. Storage hardware that connects to your network is called network attached storage.
Both of these options are available at relatively low cost. However, there are a couple of problems with local storage. First, storage that connects directly to a machine or server makes it difficult to share and collaborate on files. Files are not easily accessible in a centralized location, so updates and version control can be problematic. This type of storage also isn't backed up automatically; it relies on users to back files up onto the device.
Collaboration is easier with network attached storage since authorized users on the network can access and use the storage. Yet, it still poses a few problems. Collaboration is difficult with anyone who isn't a network user, such as a vendor or partner. Storage space is also limited as compared to options like the cloud.
Cloud storage: Because of the limitations of local storage, many businesses are finding that the most cost-effective and simplest storage option is through Storage-as-a-Service (StaaS) or cloud storage. Sharing and collaboration are simplified since any user with the proper access – even outside vendors and partners – can easily log in to securely access and work on the files they need. Storage space is almost unlimited, since the actual storage itself resides in huge data centers that are managed by some of the world's largest cloud storage providers, including Microsoft Azure and Sharepoint.
Which Type of Storage is Right for Your Business?
Today, the question of cloud vs. local storage isn't really an either/or proposition. At Tolar Systems, we generally recommend that a business should store its critical data in the cloud in addition to a local backups. Archived data or non-critical should be stored locally to reduce cost, but a smart backup and disaster recovery strategy also includes cloud storage. The cloud offers significant benefits in terms of the amount of data that can be stored, in addition to protection against data loss should a disaster such as tornado or fire strike your physical location.
Another consideration is that for some small businesses, the majority of data storage concerns can be addressed simply by selecting the right office productivity suite. With cloud productivity suites like Office 365, a significant amount of storage – enough to meet the needs of most small businesses and many medium sized businesses – is included with the subscription.
Office 365, for instance, provides each user with 50 GBs of mail storage and 1 TB of OneDrive storage. SharePoint also provides a hefty data allowance. Some managed service providers offer additional storage as part of their service package. At Tolar Systems, we offer Complete Care clients 50GBs for cloud storage for our clients' critical application and server files.
Managed IT Providers Deliver Cost-Effective Storage
So how can a managed IT service provider like Tolar Systems help small businesses access the cost-effective storage solutions that best meet their needs? One way is by assisting them with the procurement of local or cloud-based storage. We offer affordable bulk pricing for storage hardware as well as a competitive partner pricing on cloud services with partners like Microsoft.
For our clients, the advantages of cloud storage include:
Cloud storage is cost-effective and scalable – Cloud storage doesn't require any specialized hardware, and there are no limitations on how much data can be stored on the cloud.
Simple sharing and collaboration – No more emailing documents, simply grant access to the document through your cloud storage platform and teams can easily collaborate on any file from any device.
Fewer hassles, less maintenance – Microsoft and Tolar Systems together are responsible for ensuring that your files are accessible. No more dealing with equipment problems and inaccessible files.
Your business data is a treasure trove of information that is critical to your success. Unfortunately, for many businesses it's also a challenge to manage and store that data without the right infrastructure to handle it. Tolar Systems can help. As a Microsoft Silver Small and Midmarket Cloud Solutions partner, we are uniquely capable to help your organization leverage the cloud and local options for cost-effective storage.
Contact Tolar Systems today to learn more.