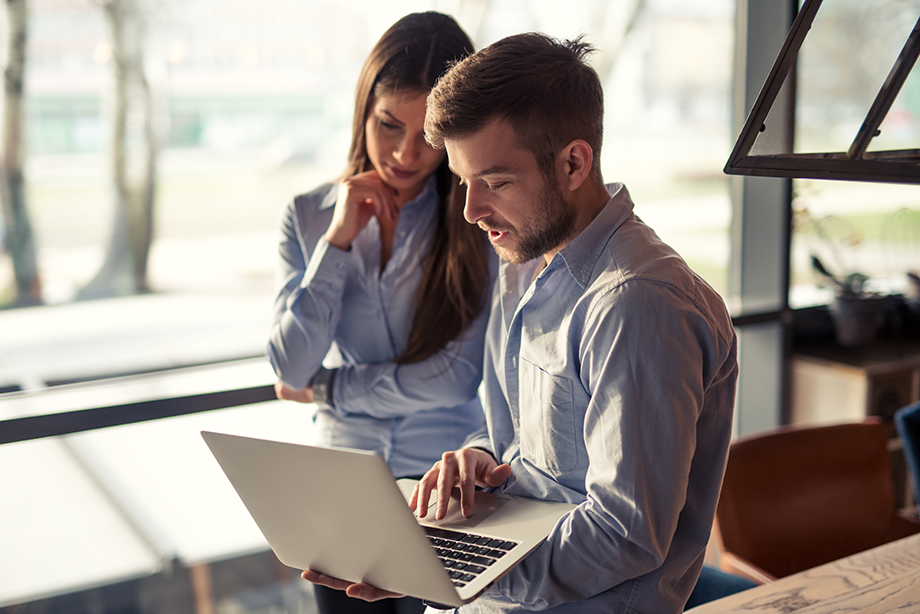 One of the questions we are frequently asked by the mobile device users we manage is whether public wifi is safe, and how to use it securely. In fact, one of the biggest challenges facing IT organizations and managed service providers like Tolar is protecting mobile devices that have access to company data. Unfortunately, one common practice that can make this more difficult is when mobile users connect to public wifi without knowing whether their data is secure.
Want to know if the wi-fi networks you're using are secure? Learn more from Tolar Systems.
Connecting to public wifi is a common practice. In fact, 53% of mobile users and 70% of tablet users stated in a Kaspersky Labs survey that they use public wifi. A similar study by the Identity Theft Resource Center found that while 79% of those surveyed understood that using public wifi could lead to identity theft, only 29% of used appropriate security tactics to protect themselves.
Many public wifi users access their work email or other business-related data via these networks. So how can you protect yourself and your business when using free wifi or a hotspot? Here's what you need to know.
How Safe is Public Wifi?
The short answer to the question above is, not very. The trouble with public wifi is that the data traveling across a wifi network is unencrypted and can be accessed by anyone in the area unless measures are taken to securely encrypt it. This puts users at risk of identity theft. Public wifi users are also at greater risk of accidentally downloading malware or viruses by clicking links on unsecured networks.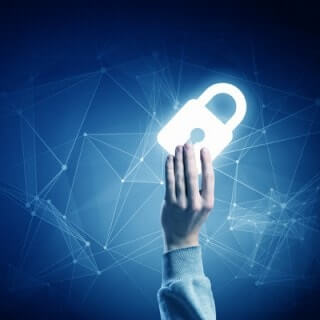 Together, these factors mean using public wifi is inherently risky – hackers who may be nearby can access your data through public wifi; it's even the case that some public wifi networks and hotspots may have been set up by hackers for exactly this purpose. So, anytime you are thinking of using public wifi or a hotspot, you should be aware that your data is at risk unless you've taken measures to protect it.
How to Use Public Wifi Hotspots Safely
Using public wifi is risky but there are measures you can take to use it safely. Here's our advice:
Secure Your Device – There are two security measures that should be taken to secure your device before using any public wifi networks. The first measure is to use device encryption to protect the data that resides on it. This consists of using passcode protection that automatically encrypts the data on the phone should an unauthorized user try to log into the files residing on it.
iPhone, Blackberry and Windows Phone users can easily encrypt their mobile devices. However, this capability is only available on more recent Android devices. Older movilw device users may want to avoid using pubic wifi if their device cannot be secured.
The second measure that should be taken is to protect the device with anti-virus software. That way, even if your connection isn't secure, your device will still be protected against viruses and malware.
Use VPN – Probably the best way to ensure your business data is safe is to use a VPN connection (Virtual Private Network) to connect your mobile device to any wireless network. This is a must if you are connecting to a business account, and is a good idea even if you are only planning to access personal accounts.
Be Wary of Wifi – Because hackers may set up bogus wifi near popular hotspots (think popular coffeehouses or airport lounge areas, make sure to verify the name of the network you want to connect to. Look for official signage or ask an employee to ensure you're signing on to the correct network.
Think Twice Before Logging In – If you're using public wifi, think carefully before logging into any sensitive applications, such as social media, online banking, e-commerce apps, or any application that asks you to enter a credit card number.
Using a public wifi connection requires users to understand the inherent risk involved with these types of connections and take steps to protect their personal and business data. At Tolar Systems, we offer network security and mobile device management services that can help to ensure that your devices are safe. Contact us today to learn more about how we can help.