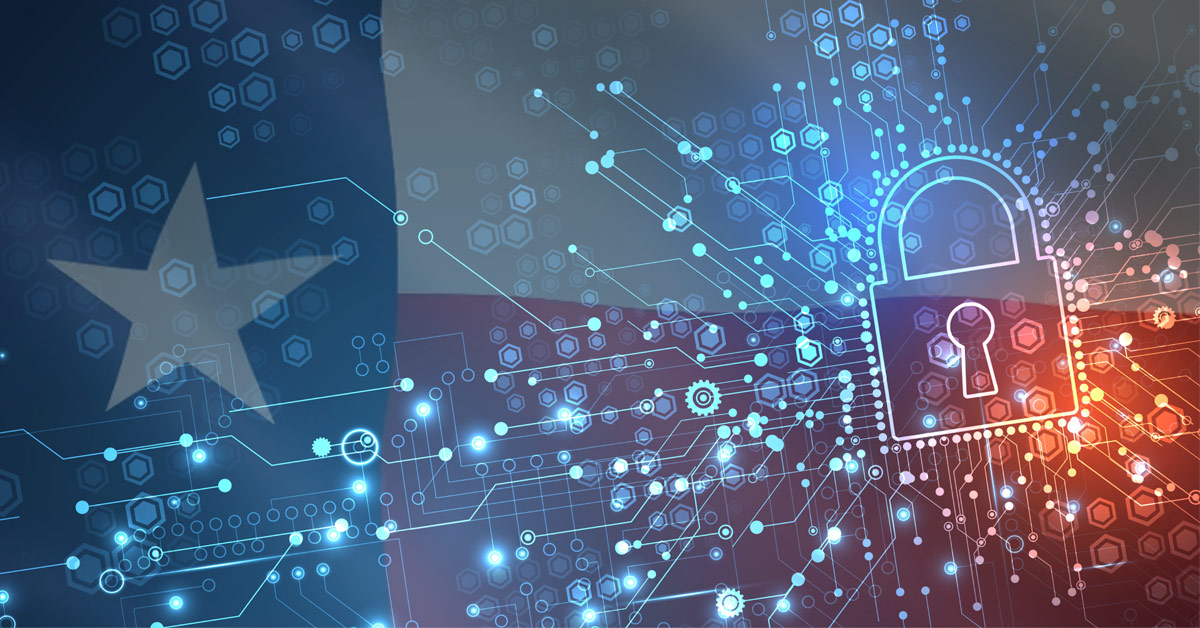 Cybersecurity has become a hot topic of conversation in recent years, particularly in the business world, resulting in various legislation amendments requiring companies to take greater responsibility over data protection and digital assets.
Enrolling in the state-mandated cybersecurity training program is the best way for businesses in Texas to meet their obligations. Here's all you need to know about the process, from who needs the course to how you can gain access to it:
What Is the State-Mandated Cybersecurity Course?
The state-mandated cybersecurity course is a program that is designed to ensure that the appropriate employees throughout the state of Texas are ready to satisfy the cybersecurity requirements set by the Texas Department of Information Resources (DIR) in relation to the HB 3834 state law.
Having come into effect on June 14, 2019, the House Bill 3834 of the 86th Texas Legislature states that workers must undergo ongoing training in relation to cybersecurity to raise awareness of the latest threats and increase capabilities on how to prevent, identify, and respond to various dangers. Training must be completed at least annually.
The state-mandated security course offers theoretical and practical training, providing a solid platform of knowledge to help your business stay one step ahead of the cybercriminals.
Who Has to Comply with HB 3834?
HB 3834 and the subsequent need to complete state-mandated cybersecurity programs in Texas are aimed primarily at local government employees and elected officials. These are people who have access to local government computer systems and databases either on the business premises or through remote connections.
While all employees need to complete individual training, the Texas Administrative Code (TAC) relies on commissioners courts and associated government businesses to enroll their county staff as a whole rather than take individual or office-level applications. All existing workers in the appropriate fields of expertise have until June 14, 2020, to complete their first annual training course. They will then be required to complete the course every 12 months following.
The TAC-certified training course is handled digitally, meaning it's necessary for all employees within the organization to have email addresses for content delivery. Given the nature of cybersecurity, there shouldn't be any compatibility issues for anyone that is required to meet the compliance regulations.
Why It's Important to Make Sure You Comply
The state-mandated cybersecurity course may feel like an additional responsibility, but it brings many benefits for organizations as well as their clients. Individuals can act with confidence, increasing their productivity while simultaneously reducing the risk of compromising private information. It also ensures the quickest responses should a data breach occur.
A deadline has been put in place by the DIR for good reason, and those that fail to comply will naturally face repercussions. Financial penalties are the first consequence, and this can be followed by restrictions on the organization's field of work. Given that the training is relatively simple, neglecting the issue would be unwise.
Furthermore, the cost of a data breach could be even more financially damaging than non-compliance fines. The data held by government officials and those with access to private information is of huge importance. In today's climate, breaches could result in losses surpassing the million-dollar mark. When added to the negative impact on the company's reputation, the need to get cybersecurity right is evident.
TAC-certified training offers companies a solution to help them become more cybersecurity-savvy and reduce the risk of a costly breach. While it is mandatory, it is also highly beneficial for the protection of your company and its reputation. Now is the time to complete the course before the June 14 deadline arrives.
How to Enroll in the TAC-Certified Course with Tolar Systems
If your business requires or could benefit from TAC-certified cybersecurity training, it's vital that you team up with the right team of experts to ensure you get the resources you need. Our team of dedicated managed IT professionals can take you through all of the key stages, including;
Commissioners court approvals,
Enrolment form registration and completion,
Enrolment template submissions.
The TAC-certified cybersecurity course will put your business on the right track to tighter security and greater protection. Tolar Systems offers the certified course as part of our Managed Services Packages. Our services also include 24/7 monitoring of digital vulnerabilities and ongoing IT infrastructure maintenance, which is the perfect combination to remain compliant with government-mandated regulations while also putting your business in the best position to defend against malicious threats.
To find out more about how to enroll in the TAC Cybersecurity Training course and take the first steps towards improved cybersecurity, contact us today.