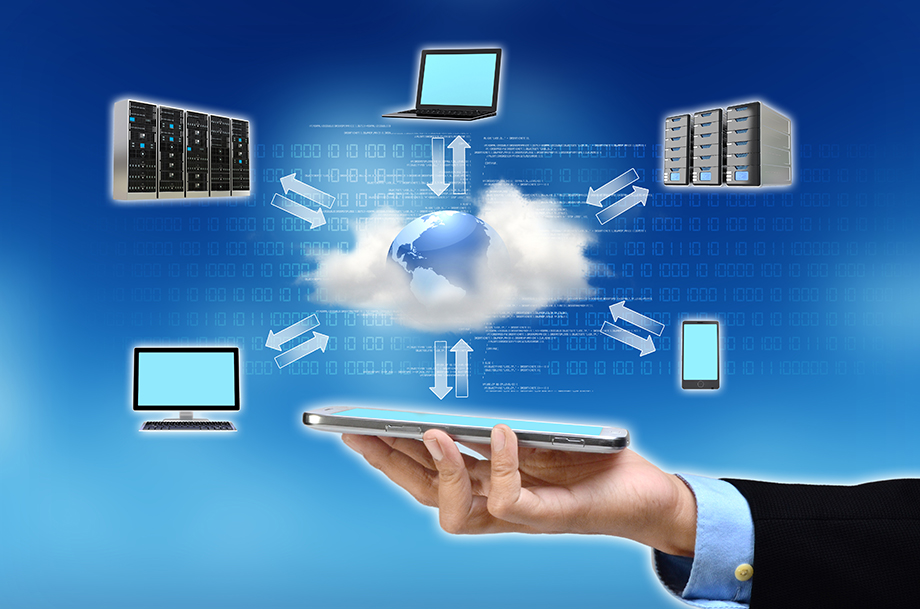 If you're looking for IT services for small businesses, it's important to know your options. It's becoming increasingly difficult for small businesses to be competitive in any industry without the tools and technology to support their business requirements – and the expectations of their clients. Managed service providers are the smart choice for businesses that need reliable, affordable IT support.
Learn more from Tolar Systems.
If you're looking for IT services for small businesses, you have a few options. One is to work with a break/fix IT provider. Another might be to hire a full or part time IT resource. The third – and we believe, the best – option is to work with a managed services provider like Tolar Systems.
Break / Fix Technician
If you're running a small business, you've probably noticed that sometimes things go wrong and your technology lets you down. Your network fails or an application crashes. Email stops working, or important files get lost or corrupted. Sometimes your equipment just up and dies on you, and needs to be replaced.
For small businesses that don't have an in-house IT team to handle these issues, calling a break/fix technician seems like a great answer. Something breaks, and you call a guy (or a gal) to come out and fix it.
But there are a few problems with this model of IT services for small businesses:
A break/fix technician's job isn't to ensure your whole IT system is in good shape; he's just there to solve a specific problem. If you have more problems, it costs more money.
The technician's job is also not to warn you about problems that might be brewing – so, surprises with your IT are the rule rather than the exception.
Break / fix technicians only react to problems, they don't prevent them. Which means that your business is putting customer relationships at risk.
Putting out fires and responding to emergencies isn't the best way to manage your technology.
Hire IT Staff
Hiring internal staff to deliver IT services for small businesses ensures that you have a dedicated resource to handle any technology issues that may arise. However, there is a reason that most small businesses don't do this: it involves a significant expense. The median starting salary for entry-level IT support employees is about $50,000. You, of course, probably don't want an entry level person as your IT expert, so it's likely you'd have to pay significantly more to get someone that knows your business and its systems.
Another challenge with hiring a full time – or even a part time person – to provide IT services for small businesses is that until you reach a certain number of employees, it's likely that there isn't enough volume of work to justify the expense. Sure, it's nice to have a person available when you need them, but at a small company, there aren't that many endpoints (machines and devices) to maintain. Most companies need about 20 people to justify one full time IT staff member.
In addition, IT workers tend to specialize, so while an employee may have strong skills in one area, their skills in other areas may not be as good. Large businesses can hire teams of specialists to get all the expertise they need, but smaller businesses can't afford to do that. Managing IT in-house also requires significant investments in hardware, software and security technology to keep your devices and networks up-to-date and safe – an investment many small businesses can't afford.
Fortunately, there are is a third option for IT services for small businesses.
Work with a Managed Service Provider (MSP)
A managed service provider like Tolar Systems provides access to a team of IT specialists and technology tools that can keep your IT systems secure and productive, at a price that doesn't break the budget. With managed services, you're sharing resources securely with other businesses, so you don't have to pay full freight for the IT expertise and tools you need.
The differences between working with an MSP that delivers IT services for small businesses and hiring an IT employee or break/fix technician include:
Unlike hiring an IT employee, you don't pay for more than you need and you get the right mix of skills for all your IT needs.
Managed services are proactive. We use remote monitoring tools to keep your network safe and secure. When there's a problem, we fix it behind the scenes without disruption to your business.
An MSP doesn't have to come to your place of business, often we can fix issues remotely. That means no waiting and problems get fixed faster than with a break/fix tech that might take a day or two.
MSPs know your business and industry, and we know IT. We can help you work more efficiently and cost-effectively, plan for the future and leverage technology to meet customer expectations.
Tolar Systems: The Best Choice for IT Services for Small Businesses
Businesses of all sizes make significant investments in technology to drive their business. But much like a car, technology requires maintenance and support to operate properly. Small businesses need IT resources with the right skills, but finding them at an affordable price can be a challenge. With a managed services provider like Tolar Systems you get the skills, tools and support you need to be more competitive and profitable – all at a price small business owners can afford. Contact us today.