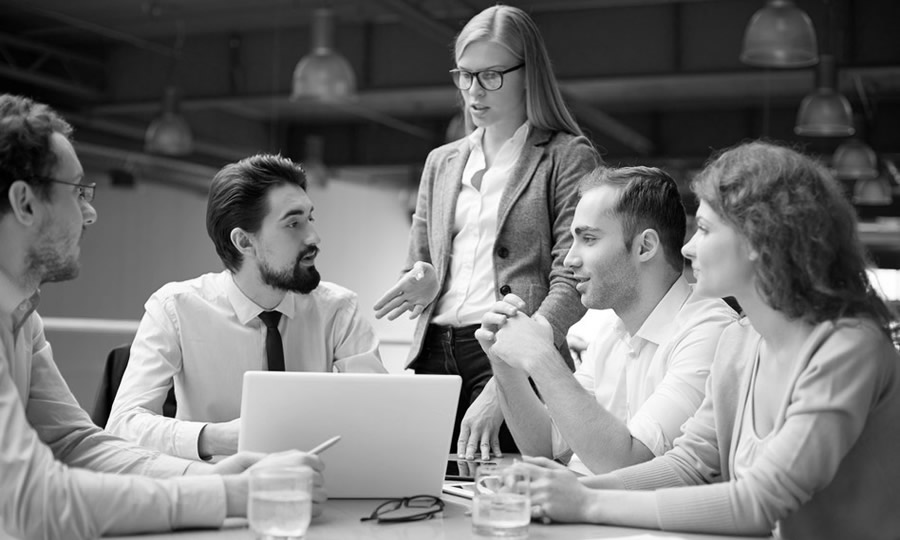 One of the big challenges facing each of us in the business world – and even in our personal lives – is that we have so much information coming at us from so many different sources. Whether the message comes from email, instant message, phone message, or social media, trying to stay organized and keep track of which conversations we had on which device is no easy task.
One of the things we are really excited about with Microsoft 365 is that it helps our clients simplify different streams of conversation and manage everything in one place. It eliminates the need to communicate separately across different mobile and desktop devices and platforms, and puts it all at your fingertips, no matter where you're working.
Microsoft 365 is available via subscription plans that include access to Office applications like Word and Excel, plus other Internet-based productivity services such as Skype for Business web conferencing and Exchange Online hosted email for business, plus additional online storage with OneDrive and Skype minutes for home.
Microsoft 365 is also very flexible. You can select individual apps to meet your business needs, or bundle several to help you manage the communications needs of your business across the devices your team uses. Whether individual or bundled, you will be able to manage and streamline your business communications and help make teams more productive.
Work Anywhere With Microsoft 365 Mobile or Desktop
Tired of sorting through emails and voicemails on your office and mobile phone to try to find an important conversation? Those days are over. Microsoft 365 apps are available on mobile or desktop, so you can access your email, calendars, messages and more from whatever device you're using.
Microsoft 365 offers Unified Messaging (UM), which combines voice messaging and email messaging into one mailbox that can be accessed from mobile devices or desktop. You can read or listen to your messages from your email Inbox or from Outlook Voice Access, accessible from any telephone – home, work, mobile or on the road.
Collaborate Easily With Microsoft 365 Email and Calendars
Need to schedule meetings with clients and colleagues but don't want to spend all your time on the phone coordinating, or maybe your assistant needs to coordinate the meetings for you? It's a snap with shared calendars in Outlook. Share your calendars so others see if you are free or busy – they can use that information to choose meeting times.
Microsoft 365 provides the tools you need to collaborate with customers and colleagues. It centralizes in Outlook and syncs emails, calendars, and contact information across your devices in real time, so it's always up to date.
Break Free with Skype for Business
Tired of feeling chained to your desk? Wish you could video conferences or voice calls with customers from either your desk or your mobile? You can, with Skype for Business.
Skype for Business integrates instant messaging, voice calls and conferencing, video calls and conferencing, and offers integrated phone and email messaging. Not available to take a call? Skype sends you an email. For business owners, you also have control over how your team places outgoing calls, and the experience callers have when they call in to your organization with your auto attendant and directory.
Manage Social with Yammer
Employees today are using social networks like LinkedIn, Twitter and Facebook to stay in touch with colleagues and clients. It's fast, it's easy, and it's a great way to connect. Yet, this kind of messaging can create a big question for businesses – how to ensure the security of these messages?
Microsoft 365 offers an answer with Yammer, the private social network for your business. With Yammer you can chat with others, collaborate on files, create teams, loop people into conversations, and collaborate beyond your organization with vendors and customers so entire teams can work together. We'll talk more about Yammer in our article on Sharing and Collaboration on Microsoft 365.
Those are just a few of the ways that Microsoft 365 can help manage your business needs to communicate and collaborate with Microsoft 365 mobile applications.
How does your business simplify communication and encourage collaboration? We'd love to hear about it so tell us in the comments!