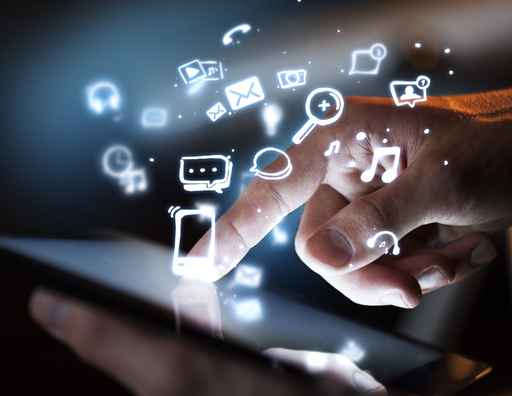 The decision to select new accounting software for a small business is one of the most important technology choices a small business needs to make. Learn more about how to make this important decision from Tolar Systems.
Your new accounting software drives not just the processes you use to manage the flow of money into and out of your business, it's also the source of data you'll need to use to drive informed decisions for years to come.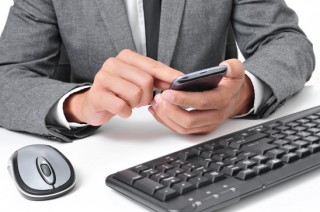 At Tolar Systems, one of the most important benefits we provide for our Complete Care IT managed services clients is in our work as a VCIO, or Virtual CIO. As a VCIO, we're the technology experts our clients rely on to make critical business decisions around their technology, whether it's selecting the best accounting software for a small business, or managing the network security or data storage for a large enterprise.
Over the years of providing these services, we've developed a process to help streamline selection of accounting or bookkeeping software, whether you're selecting a system for the first time or replacing an older system. Here are the steps we recommend to help clients with this important decision.
Prioritize your needs
One of our core beliefs at Tolar Systems is that accounting software for a small business (or a large one) should work in harmony with your processes. You should not have to change your process for the software. The exception to this is if your business processes are outdated or not in alignment with best practices.
With this in mind, list all the tasks, processes and usability features your new small business accounting software should be able to support. If you're currently using an accounting or bookkeeping application, list everything it does, plus any additional accounting-related tasks, processes or capabilities you'd like to be able to support in the future. A few to consider include:
Core accounting features – Features of accounting software for small business might include invoicing, purchasing, time and expense tracking, payroll, accounts receivable, accounts payable, general ledger, inventory management and shipping, financial reporting and many other features could be on the list depending on the needs of your business.
Future needs – Today's needs may be different than the needs your business will have in the future. Is your business or industry changing? Selecting new accounting software for small businesses is a decision that should be made with the long-term needs of the business in mind.
Integration – With what other solutions does your accounting system need to be compatible? Does it need to be integrated with other systems and how might that be accomplished? Many modern, cloud-based accounting software for small businesses can integrate with other applications via an API.
Access and usability – How will users access the system? Will they be accessing via the cloud or a mobile device? Does the software offer a native mobile app, or does it offer mobile access to a web-based application? There's an important distinction between the two that can impact usability.
Users and scalability – How many people will need to access the system? Can the solution scale to meet future needs?
Once you've defined your needs, you'll want to put them in priority order, taking careful notes of your findings from the beginning of the process until the end. One technique that works well is to create a selection matrix, listing all needs and possible solutions, ranking your needs from most to least important. The needs that are most important are the ones that you'll use to create your short list of possibilities (see below).
Establish the budget
The budget for selecting new accounting software for small business is a big consideration. In determining your budget there are two main factors to consider: the cost of the software itself, offset by the savings and efficiencies you hope to achieve by implementing it.
Research your options
With a prioritized list of business needs and a budget estimate, you can begin researching options more carefully. At this stage, you'll want to create a short list of accounting systems that meet your basic needs and price requirements; these will receive further investigation. How long the list should be depends on how much research you want to do but ten or 20 is probably a good number.
There are perhaps hundreds of applications that provide some form of accounting functionality; sorting through them all is no easy task. Two of the most popular applications geared specifically for small businesses include Intuit's Quickbooks and Microsoft Dynamics GP.
One of the biggest advantages of working with a managed service provider like Tolar Systems is our in-depth knowledge of the various accounting solutions on the market. As a Microsoft Silver Solutions Partner, we are uniquely qualified to help you select, implement and manage your new small business accounting solution through a proven process that delivers maximum ROI for your business.
Select your top three
From your short list of possibilities, look carefully at how each solution stacks up against the others. Some may meet your price requirements but fall short on functionality, while others have all the functionality you could wish for, but the price point isn't competitive. You're looking to narrow your options down to about three solutions that meet as many of your business needs and financial requirements as possible.
Deep due diligence
Now that you've selected your top three accounting solutions for small business, it's time to go even further with your research. Take careful notes as you look at the software itself from a variety of factors:
Check references – The best way to determine if your future accounting software measures up to its marketing is by talking to other clients that use the solution. Ask for references in your industry and follow up on them carefully.
Investigate the company – You don't want your business systems to depend on an accounting software vendor that's here today and gone tomorrow. So research the company based on their longevity in business, commitment to your industry, current and future revenue projections, number of users, update release cycles, and much more.
Anticipate the future – The software industry is always changing, with smaller companies frequently being bought by larger companies. You can't prevent these industry changes from happening, but you can limit their impact on your business by selecting a reputable company that has been in the business a long time, has many users, is frequently updated and has strong revenues. Such a company will likely continue to support its solutions for many years to come.
Do a demo – You don't have to decide on a new accounting software without trying it first. Most software manufacturers offer demos and tutorials that can give you an idea of how the application actually works and can deliver insight on the user experience and usability. Do a demo of all the solutions on your shortlist. You may even want to consider a free trial, if one is available.
Final decision
Once you've completed your due diligence, it's time to select the best new accounting software for your business. Go back over all your notes from the needs identification phase through due diligence. Often, the best choice stands out but if you can't decide, don't fret. A managed service provider like Tolar Systems can help you make sense of your research and select a solution that will drive maximum benefit for your business. Contact us today.