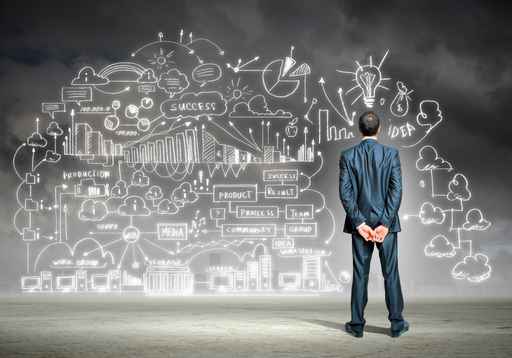 One of the biggest benefits of Tolar Systems' Complete Care service is access to our vCIO service, but unless you're involved in the IT industry, you might not know what a vCIO is. In today's blog, we thought we'd answer some of the common questions we get about vCIOs: what is a vCIO, what do they do, and how does a vCIO benefit small and medium businesses?
What Is a vCIO?
A vCIO is a virtual CIO or Chief Information Officer. Most large enterprises have a CIO; according to IT industry analyst Gartner, the role of the CIO is to develop the IT vision for the company. They are not the fix-it guy, they are the person who determines how technology will fit into the business's plans for future. They look at both the business and the technology available to support it, and determine how the technology can support current and future business needs.
Some of the responsibilities of a CIO might include:
Developing IT standards –
CIOs are often responsible for developing and setting the standards, policies and procedures that will be used to deliver IT services. This responsibility requires CIOs to be well-versed in a whole host of topics that might require a standard, such as passwords, use of mobile devices, network security, disaster preparedness, and much more. Some of the issues a CIO might be expected to create a policy to address include whether employees can use personal cell phones for business, how the business will support cell phone use while maintaining secure networks, and what sorts of passwords employees should use or how often they need to be changed.
Building technology architecture –
CIOs are responsible for determining what products and services are needed to meet the business's goals and objectives. They look at the current business requirements, as well as what the business wants to be able to do in the future, and determine solutions that will support those goals. This requires them to be knowledgeable not just about the business itself, but also current best practices, as well as what sorts of technology solutions are available to support them.
Technology selection and evaluation –
CIOs are responsible for evaluating, selecting and procuring the software or IT services that will support the business objectives. Typically, a CIO (or someone in his organization) will follow formalized processes and best practices to ensure that the best decisions are made. Decisions may require a sophisticated methodology, such as multi-attribute decision-making, to ensure that IT decisions make financial sense for the company, as well as delivering true business value for the organization.
These are just a few of the roles a CIO might play in an organization. The CIO is a C-level officer who earns well into the six figures in most enterprises because of the importance of the work and its strategic role in helping to move the business forward and keep it competitive. A CIO can come from either a business or a technology background – the key is that the CIO must have extensive experience and training in both to be effective in the CIO role.
The vCIO – Enterprise-level IT Expertise for SMBs
In most small and medium businesses (SMBs), there may not be a need – or budget – for a full-time CIO. Yet, even SMBs have a need to understand how to leverage technology to meet their business objectives. A business owner might try to fulfill this role himself, or might assign someone within the business to fill some aspects of this role; after all, presumably, the owner or his employee knows the business needs very well.
However, the challenge is that these individuals may not have the experience or knowledge on the IT side that a CIO could bring. So, decisions may be made about IT matters that are not in alignment with current best practices in IT, or that don't fully support the goals of the business over the long term.
This is the need that a vCIO can fill.
A vCIO enables SMB's to access the knowledge and resources that a CIO with extensive business and IT knowledge can deliver, without the high cost of retaining such a person on staff. The vCIO assesses your business needs and incorporates their extensive knowledge of IT, to help answer the most pressing technology-related questions facing your business.
Some of the questions a vCIO can help you answer include:
How can technology help my business simplify business processes?
How can technology support my plans for business growth?
Should mobile computing be part of my business's plan for IT?
How can my company's IT systems become more reliable?
What are the IT risks my business faces, and how can I manage them?
What will happen to my IT in case of a disaster? How can I prepare?
How can IT systems make my business more productive and profitable?
For many small businesses, a vCIO is a cost-effective way to get answers to these questions and gain better insight into how technology can help your business grow.
Your Turn
Can you see a role for a vCIO in your business? What questions would you ask? Send us a message and let us know!