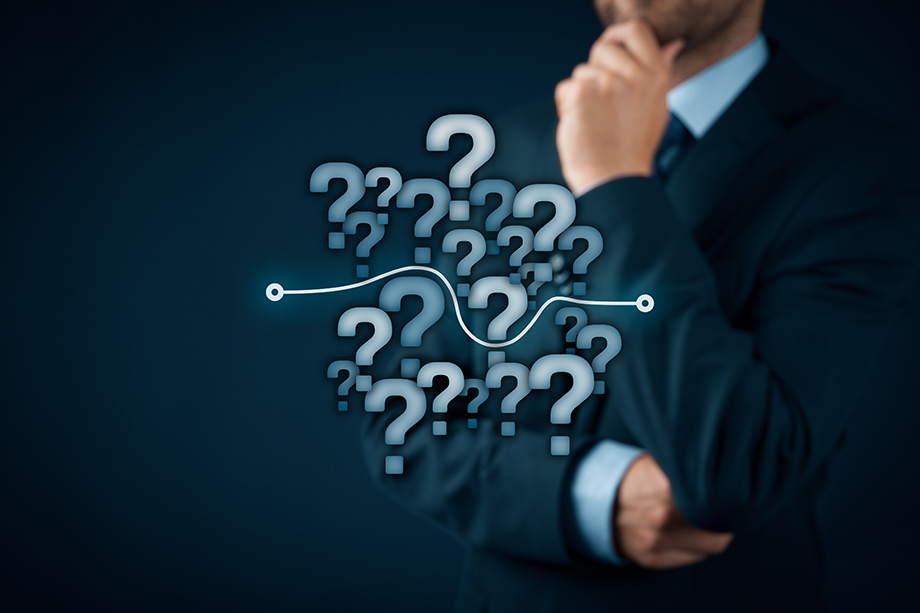 Oh no! Your network is down…again. This is the second time this week, and it's really slowing down your ability to get things done.
This is a common scenario in many small businesses, especially those without an IT team to help maintain and monitor their networks and infrastructure. If this situation sounds familiar, the answer is simple: it's time to think about managed IT services for your IT support. But what's the most cost-effective way to find the help you need?
What are my options?
You've got a few options for how to handle this predicament:
Hire an IT support person.
Bringing a new person onboard requires time to recruit, review applications, interview and train. Plus, there are additional costs:
Your time spent hiring IT personnel that should be spent managing your business;
Costs for a recruiter, if you choose to use one;
Finding room in your budget for another salary and benefits, etc.
For most small businesses, especially those with fewer than 20 employees, this isn't the most cost-effective way to manage your IT.
Break/fix technicians
You could hire a break/fix technician – your friendly neighborhood tech support guy – to come in and fix IT issues when something happens. Many small and even medium size businesses that can't afford to hire an IT staff member choose to handle their technology issues this way.
But is it the most cost-effective way for a company to contract for IT support? There are a few challenges with the break/fix approach:
Break/fix technicians only fix things after they're already broken, so you're losing time and money while waiting for them to come and fix the problem;
Break/fix technicians don't consider ways to implement IT in your business to improve productivity and performance;
Preventing tech from breaking in the first place is usually more cost-effective than waiting until they do break;
You may still have to pay monthly fees to retain a break/fix technician for your business, even if you don't use them during that month.
Hiring a break/fix technician is one of those solutions that seem cost-effective, but isn't really when you consider the cost of downtime and poor system performance.
Outsource to a managed IT services firm
A managed IT services firm, also called a managed service provider or MSP, can provide a variety of cost-effective IT services that can really help your business succeed:
Regularly scheduled maintenance of your technology—so it works the first time and doesn't break down;
If a problem does occur, a managed IT services firm can identify the problem and repair it quickly, often without even visiting your office;
Keeping your software, networks and data secure and safe from hackers;
Maintaining hardware to keep it cool, clean and in tip-top shape;
When equipment becomes old and outdated, a managed IT services firm can help you identify solutions that will provide the most value to your business.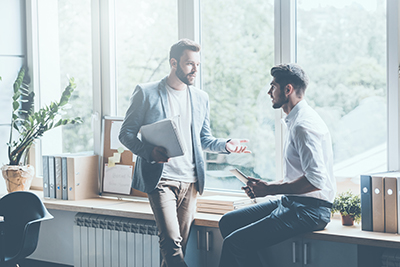 Over time, the managed IT services firm is a more cost-effective solution. Your equipment is better maintained so it breaks down less often, and lasts longer. Your organization experiences less downtime, so is more productive. And an IT managed services firm ensures that when new technology does need to be purchased, you get the solution that is most compatible with your existing infrastructure and best fits the needs of your business, at the best price available,
Which One is Right for Your Business?
If you're considering a managed IT services firm, you're in good company. A recent survey of more than 275 U.S.-based IT and business professionals found that 56 percent of respondents said that their organizations are enlisting outside consultants to help with information security strategy.
Outsourcing IT to a managed IT services firm like Tolar Systems can help turn your technology expenses into operating expenses, so you're spending less on your business's up-front costs. Instead, you're investing in a long-term solution that's more cost-effective because you're making smaller, more predictable monthly payments. Waiting until a major catastrophe happens can result in bills that break your company's budget. A recent article in IT News stated that outsourcing could result in 40 percent or more savings with rapid return on investment.
When looking at costs, don't forget to include the biggest cost of all—your time. Is your time really best spent calling around and trying to find help when you've got an IT problem? Or worse, how much time, money and productivity are lost when there's a network or company-wide problem?
Contact Tolar Systems today to find out more about how a managed IT services firm can help your business stay online without breaking the budget.