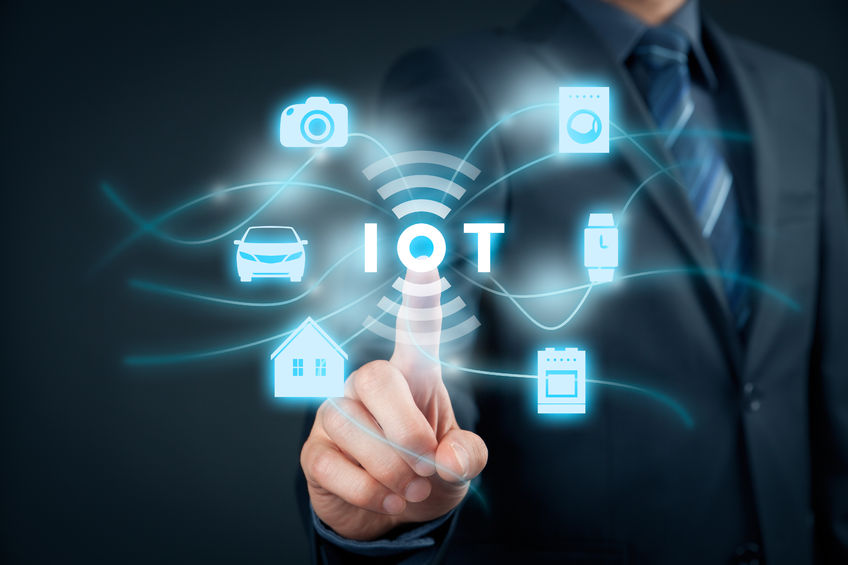 The IoT (internet of things) isn't just for faraway places like Silicon Valley or big cities like Dallas. Internet connected devices are making a big impact on businesses and individuals right here in Abilene.
IoT Apps are Easy and Fun
It's been said that the IoT will revolutionize how we live our daily lives. Eventually, a device on our wrist could allow us to instantly link with any other connected device just with a sweep of our hand or touch of our wrist.
There are many examples of connected devices and applications that add simplicity, efficiency and a dash of fun into each of our days. You can order a drink and Starbucks right from your Apple Watch, pick it up and then pay for it – all without touching your wallet. Products like AppLights allow you to create customized Christmas light shows from your phone.
The IoT isn't just fun and games, however. Smart applications can remind patients when it is time to take their life-saving medication. And fitness trackers are becoming a common recommendation from insurance companies that want to provide wellness benefits or discounts on life insurance policies.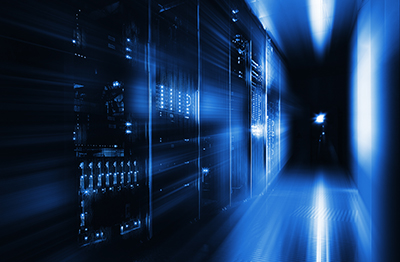 These are just the beginning of the numerous examples of how the IoT is shaping our future at an individual level. But what about small businesses (SMBs)?
The IoT and SMB's
As the Millennial generation becomes the largest living generation, businesses are finding that they are a generation that's willing to pay more for convenience. And convenience is what internet of things (IoT) devices provide in spades. Millennials – and other generations – are hooked on the ease of use that IoT devices provide.
Channel Partners recently published a report on IoT advances that will revolutionize small businesses. And right here in Texas, we're seeing organizations discovering how to incorporate the IoT into their business with great success, either as a convenience for customers or as a way to simplify their business processes.
A few examples of IoT solutions we're seeing in small businesses include:
Security—Devices like Ring can control who has access to your business space, sensitive information and equipment by allowing you to answer the door from anywhere using your phone.
Environmental control—Phillips Hue, Nest and other devices allow a business to control lighting, heating and cooling all from your phone.
Payments—Apps like Square act as mobile point of sale cash registers, allowing you to quickly, easily and digitally track all of your transactions.
Reception bots—Rather than paying a sole employee to provide reception duties, business guests can have an enhanced experience by checking into the office using an automated touchscreen system, saving money on payroll.
And on the lighter side, another unique example of how the IoT is being used by Abilene businesses is the availability of Bird Scooters, which provides internet-connected scooters to users. Similar to Lime Bike, these IoT-enabled scooters are making it easy for people to get around town.
Bird Scooters are smart scooters that use near field technology to track location and send service alerts when maintenance is required. The scooters are maintained by contractors who receive an alert when maintenance is required. Contractors also charge and redeploy the scooters each night between 4 AM and 7 AM.
We think Bird Scooters are an interesting example not just of how IoT can be used in a small business, but of other trends like the "gig economy" (the use of freelancers, self-employed contractors or other non-W2 employees) to position a company to grow rapidly and serve customers in ways they traditionally couldn't.
Be Careful With IoT Risks
As with all technology, there are both benefits and risks to using IoT connected devices in your business. Because of their connectivity to the Internet, cyber security is necessary for businesses that use IoT technology to protect valuable employee and customer data from hackers.
If you are concerned about protecting your data, Tolar Systems offers a managed security program—Complete Security. The full suite of security tools and applications provides security awareness training, domain name system (DNS) filtering, compliance and penetration testing. 
Complete Security from Tolar Systems is cloud-based, managed security that delivers peace of mind and a competitive advantage for your business. Complete Security goes beyond threat response; it is a complete, proactive protection package including dark web monitoring, a password management tool, and provides layered security for your business.
Contact Tolar Systems if you need help with implementing a real world IoT strategy in your business.